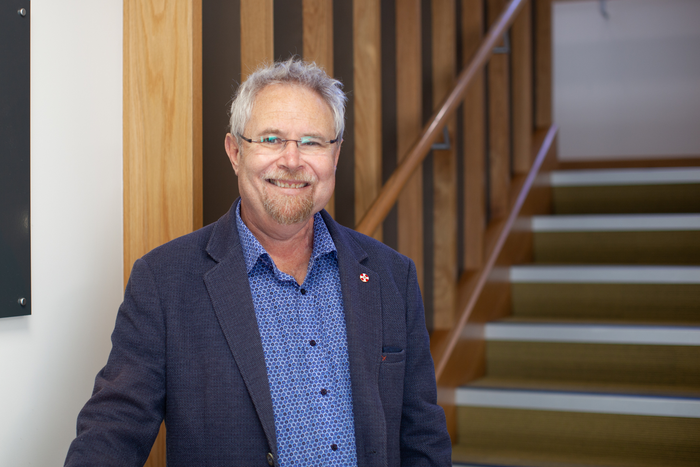 Vaccine resistance often reflects a lifetime of mistrust, suggests new research using 50 years of data collected by the University of Otago's Dunedin Multidisciplinary Health & Development Study.
The data from the Dunedin Study showed that many participants who said in mid-2021 that they were now vaccine-resistant or hesitant had a history of adverse childhood experiences, including abuse, neglect, threats, and deprivations 40 years ago in childhood.
Lead author and Associate Director of the Dunedin Study Professor Terrie Moffitt, who is based at Duke University in North Carolina, says the research published in PNAS Nexus suggests that many of those displaying vaccine-resistance learned from a young age not to trust adults.
"What they appear to learn during childhood is if anyone comes to you with authority, they're just trying to get something, and they don't care about you, they'll take advantage," Professor Moffitt says.
"That kind of learning at that age leaves you with a sort of a legacy of mistrust. It's so deep-seated that it automatically brings up extreme emotions."
In the middle of 2021, a special survey of Dunedin Study members was undertaken to gauge vaccination intentions shortly before the vaccines became generally available in New Zealand. Each individual's response was then matched with information previously collected in the 1970's to 1990's regarding that person's upbringing and personality style.
The results found that 13 per cent of those surveyed in July 2021 were resistant to vaccinations, and Professor Richie Poulton, a co-author of the research and Director of the Dunedin Study, says the findings need to be interpreted against New Zealand's ultimately very high vaccinations rates today, ten months on, of around 95 per cent.
"The fact that New Zealand has been amazingly effective is probably due to the gradual devolution by Government of vaccination responsibilities to community groups, particularly those most at risk including Māori, Pasifika and those with mental health challenges," Professor Poulton says.
Professor Poulton explains this community-driven approach harnesses more intimate knowledge about people and their needs, so it's success shouldn't come as a surprise.
"It also dovetails nicely with our findings about the importance of taking into account individual life histories and different ways of thinking about the world, which are often down to adverse events occurring much earlier in peoples' lives," Professor Poulton says.
The study found that at ages 13 and 15, the vaccine-resistant group had tended to believe their health was a matter of external factors beyond their control. At age 18, the teenagers who became the vaccine-resistant and hesitant groups also said they shut down mentally when under stress.
Professor Moffitt explains the resistant and hesitant groups had scored lower on how fast they processed information, reading level, and verbal skills as children. Under the stress of the pandemic, these skills might have interfered with making a decision about vaccination.
"At age 45, before the pandemic, these people were also found to have less practical everyday health knowledge, which suggests they may have lacked the knowledge they needed to make health decisions in the stress of the pandemic," Professor Moffitt says.
According to Professor Poulton, the ultimate take-away messages of this research are twofold.
"First, we shouldn't scorn or belittle vaccine-resistant people. Instead, we must try and get a handle on where they're coming from, and to address their concerns, acknowledging deeply-rooted reasons for resistance. This is probably best done by the people they are likely to trust, not remote institutions, no matter how good their intentions.
"Second, an important longer-term strategy involves education about the nature of pandemics and the value of vaccinations in protecting the community. This needs to begin when children are young, and of course be delivered in an age-appropriate way."
The Dunedin Study celebrated its 50th Anniversary on 1 April 2022. The Study members have been assessed regularly since their birth and at the most recent age-45 assessment phase, 94.1 per cent of living members participated, making it the highest retention rate for a study of this design and duration, in the world.
---
Method of Research
Survey
Subject of Research
People
Article Title
Deep-seated psychological histories of COVID-19 vaccine hesitance and resistance
Article Publication Date
24-Mar-2022