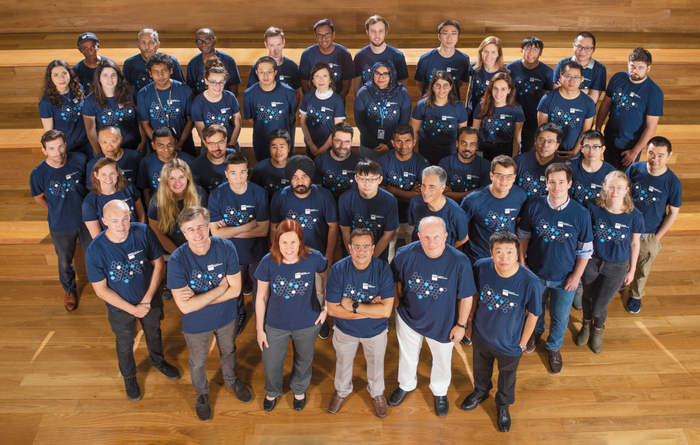 The rare event of a special journal issue dedicated to a single Australian university celebrates the second anniversary of QUT's Centre for Material Science, which has more than 90 principal investigators and over 240 higher degree research students.
Centre of Materials Science Co-Director Professor Kathryn Fairfull-Smith (ARC Future Fellow) said the Centre's research spread across key themes involving materials innovation, with the mission to discover, design and develop advanced materials.
"Our researchers explore innovative materials not only because of an interest in expanding our understanding of fundamental science, but also because they have a critical impact with a wide range of advanced applications that make a difference in the real world," Professor Fairfull-Smith said.
"Through the Centre, QUT seeks to expand scientific scope based on a highly engaged, curiosity-driven research community and partnerships."
The issue of the journal includes 16 research articles and two reviews on areas including bio-inspired energy solutions, polymers, flexible electronics and smart materials. The research is split across four themes: polymeric materials (materials made of long chains of molecules), energy materials, biomaterials, and nanomaterials.
ARC Laureate Fellow Professor Christopher Barner-Kowollik, a world-leading soft matter nanotechnologist who focuses on the power and possibilities of light, said the special issue of the journal was an opportunity to highlight key strengths of the centre.
"Our Centre places great value on fundamental, curiosity driven research, answering questions on an atomistic and molecular level. Solutions to real-world problems can only be identified if we drive fundamental understanding at the core of the natural sciences," Professor Barner-Kowollik said.
The research covers a broad range of topics in materials science, and a diverse range of researchers, including many women in STEM as lead researchers.
Centre Co-Director Professor Dmitri Golberg said the publication highlighted QUT as a world-leading hub for the materials research.
"The research presented here impacts a wide range of applications that make a difference in the real world," ARC Laureate Fellow Professor Golberg said.
Professor Prashant Sonar (ARC Future Fellow), whose work focuses on organic electronics material synthesis, said this special issue was an important opportunity to highlight the many strengths of the fundamental research being undertaken at QUT.
"This special issue is sharing outstanding research conducted at QUT's Centre of Materials Science which will stimulate readers to discover new intelligent materials and breakthroughs and initiate stimulating collaborations globally," Professor Sonar said.
The special issue of the journal Advanced Materials Technologies can be found here.
---
Journal
Advanced Materials Technologies
Method of Research
Experimental study
Subject of Research
Not applicable