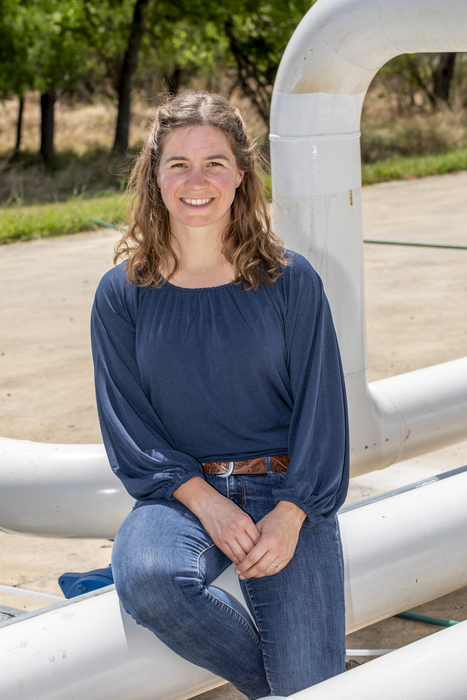 SAN ANTONIO — May 3, 2022 — Southwest Research Institute engineer Dr. Natalie Smith has won the 2022 Dilip R. Ballal Early Career Award from the American Society of Mechanical Engineers (ASME). The award honors an individual who has made significant contributions in the gas turbine industry within the first five years of their career.

"I am truly honored to be recognized by the Internal Gas Turbine Institute (IGTI) community," Smith said. "To even be considered for this award speaks far more to the incredible support and opportunities that so many in this community have provided me."

Smith joined SwRI in 2016. She has a bachelor's degree in aerospace engineering from California Polytechnic State University as well as a master's degree and doctorate in aeronautics and astronautics, both from Purdue University. She has co-authored over 30 conference papers, contributed to 18 journal articles and three book chapters, and has won three best paper awards.

"In the relatively short time Natalie has been with the Institute, she has rapidly established herself as a key contributor on our rotating machinery team, which supports many projects focused on clean energy through novel storage concepts and decarbonization strategies," said Dr. Ben Thacker, vice president of SwRI's Mechanical Engineering Division. "Winning this award is evidence of the excellence in her work."

Since joining SwRI, Smith has performed aerodynamic design and testing of turbomachinery and advanced system analysis for programs related to power generation, aviation, oil and gas, and energy storage. She has led aerodynamic performance testing projects of centrifugal compressor stages, managed the conceptual design of kW-scale sCO2 power cycles for mobile waste heat recovery systems, and conducted cycle analysis for advanced oxy-fuel sCO2 combustion power cycles. Smith also assisted in the planning and execution of facility modifications and commissioning for a high-pressure compressor.

Smith has managed two long-duration energy storage projects including the development of a pumped thermal energy storage (PTES) demonstration facility focused on system controls and operation and a techno-economic feasibility study of a PTES integrated with a gas-fired power plant in Texas, a market with high wind energy penetration.

Smith won the Best Paper Award at the 2015 ASME Turbomachinery Exposition (Turbo Expo) in the Structures and Dynamics Committee. Her work brought forth new considerations for measurements downstream of rotors. Smith also serves on the ASME Global Gas Turbine News editorial committee, has served on the ASME PTC-10 update committee, and has held leadership positions in Turbo Expo at the technical committee and organizing committee levels. She served as the Review Chair for Turbo Expo 2022.

The award will be presented at the ASME Turbo Expo, June 13–17 in Rotterdam, The Netherlands.

For more information, visit https://www.swri.org/industries/advanced-power-systems.
---