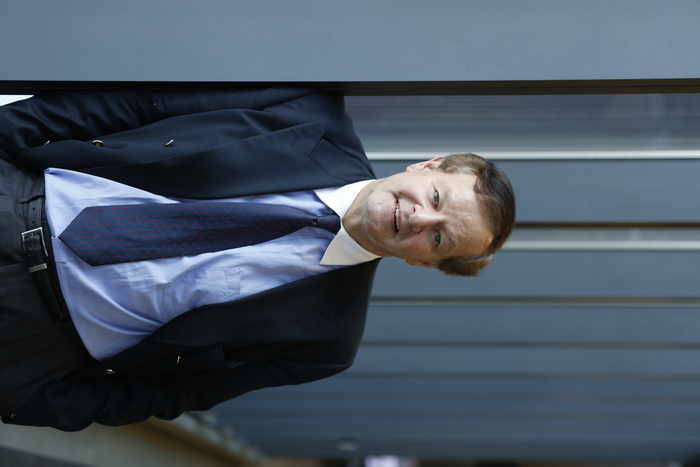 Toronto – A professor of accounting at the University of Toronto's Rotman School of Management is among the second class of inductees to the Canadian Accounting Hall of Fame.
Prof. Gordon Richardson, who previously was the KPMG Professor in Accounting, will be inducted in the Leaders of the Profession category in recognition of his outstanding contributions to Canadian and international accounting. He will be honoured during a ceremony in June.
Prof. Richardson joined the University of Toronto in 2002. During his career, he has developed an international reputation as a leading scholar in academic accounting. He is a capital markets researcher and has numerous studies in peer reviewed academic journals. Most recently has published several studies related to environmental accounting involving greenhouse gases and corporate social responsibility. He has also conducted research in the area of the valuation of private companies and the Private Company Discount, the usefulness of internal control disclosures mandated by Sarbanes-Oxley, the impact of Sarbanes-Oxley on the valuation of private companies, and the impact of voluntary disclosures on firm valuation. He specializes in accounting based valuation models and the value relevance for investors of financial statements. In 2007, he received the Haim Falk Award for Distinguished Contribution to Accounting Thought from The Canadian Academic Accounting Association.
Prof. Richardson has taught accounting courses in the Rotman Commerce program, winning an excellence in teaching award six times, as well as in the Rotman MBA, and PhD programs. He has served as the head of the dissertation committees of 14 Rotman PhD graduates. From 2015 to 2021, he served as the Academic Co-Director of the Rotman Graduate Diploma in Professional Accounting.
The Rotman School of Management is part of the University of Toronto, a global centre of research and teaching excellence at the heart of Canada's commercial capital. Rotman is a catalyst for transformative learning, insights and public engagement, bringing together diverse views and initiatives around a defining purpose: to create value for business and society. For more information, visit www.rotman.utoronto.ca
-30-
For more information:
Ken McGuffin
Manager, Media Relations
Rotman School of Management
University of Toronto
Voice 416.946.3818
E-mail mcguffin@rotman.utoronto.ca
---