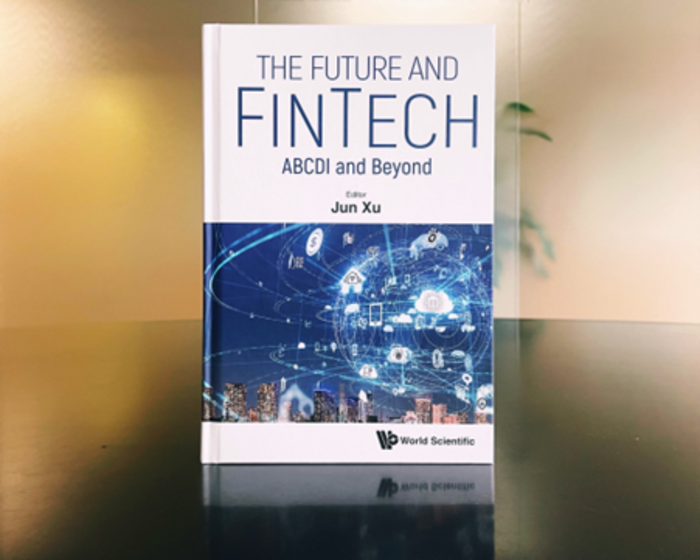 FinTech is one of the major forces of digital transformation for the financial industry. Emerging technologies and business model innovation have advanced Fintech development for the past decade at an unprecedented pace. On top of the continuously evolving business landscape and trends in digital transformation, the COVID-19 pandemic brought numerous challenges to the financial industry around the world. Just in time, FinTech advancements helped us to meet many of the challenges head-on, and are in turn driving further structural changes in the industry. Effects of these new technologies will likely persist beyond the current pandemic, and FinTech has established itself as a critical engine of financial innovation that enables financial firms not only to survive but also to thrive.
The Future and FinTech: ABCDI and Beyond presents the major building blocks of FinTech, i.e., Artificial Intelligence (AI), Blockchain, Cloud, Big Data, Internet of Things (IoT), abbreviated as ABCDI, in the context of industrial evolution with real-world case studies. It provides detailed guidance on how FinTech transforms revenue models and revolutionizes business operations, improves productivity, and optimizes resource management by leveraging new methodologies, such as AIOps, MLOps, and DevSecOps.
Readers will also discover how FinTech innovations bridge the banks and financial institutions to corporations, households, and individuals, with the growing interests in Digital Currencies, Open Banking, and Banking-as-a-Service (BaaS) models.
To help readers understand how FinTech has unlocked numerous business opportunities, this book has presented the massive changes underway and provides insights into future directions, through extensive literature surveys, case studies, and applications with illustrative figures and summary tables, making this book a handy reference book for all things in FinTech.
The Future and FinTech: ABCDI and Beyond retails for US$68 / £55 (hardcover) and is also available in electronic formats. To order or know more about the book, visit http://www.worldscientific.com/worldscibooks/10.1142/12686.
###
About the Editor
Dr Jun Xu is a director of Machine Learning (ML) engineering in a top financial institution and a guest professor at South China University of Technology (SCUT). He was previously a data scientist senior vice president in HSBC, a principal engineer in Western Digital, and a research scientist in Temasek Labs. He has also held some editorial positions with international journals and conferences, such as Unmanned Systems, ICCA, and ICARV. He is a senior member of the Institute of Electrical and Electronics Engineers (IEEE). His working experiences across multiple disciplines include Artificial Intelligence (AI), Machine Learning (ML), FinTech, Data Storage, Robotics, Internet of Things (IoT), Big Data, Cloud, Digitalization Transformation, System Architecture, Optimization and Modelling. He has published 3 books, 16 patents (and applications), and around 60 peer-reviewed papers. He received his Bachelor of Science (BS) from Southeast University, China, and his PhD from Nanyang University (NTU) Singapore. He is the editor of this book and the author of Chapters 1–4, 10, 11, 14, and 15.
About World Scientific Publishing Co.
http://www.worldscientific.com/World Scientific Publishing is a leading international independent publisher of books and journals for the scholarly, research and professional communities. World Scientific collaborates with prestigious organisations like the Nobel Foundation and US National Academies Press to bring high quality academic and professional content to researchers and academics worldwide. The company publishes about 600 books and over 140 journals in various fields annually. To find out more about World Scientific, please visit www.worldscientific.com.
For more information, contact WSPC Communications at communications@wspc.com.
---