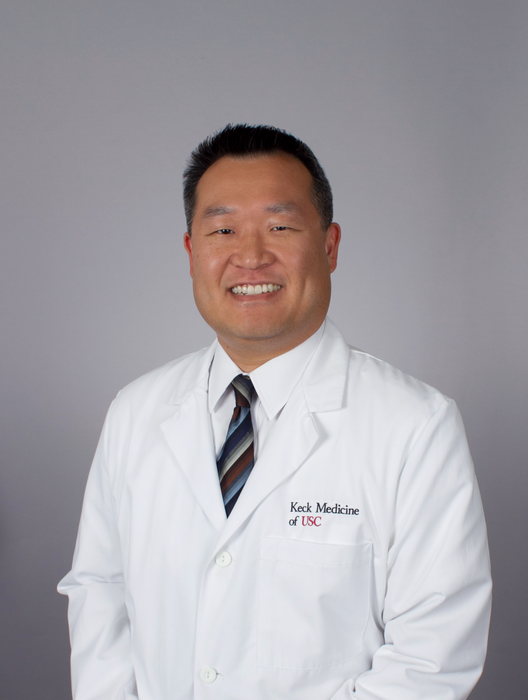 Researchers who study elder abuse have long believed that when older adults face loneliness or relationship problems, they are more likely to fall victim to monetary scams and exploitation. But the field has only studied the link retrospectively, looking back in time to see whether a connection exists, and has yet to establish a firm link.
Now, a team of researchers at the Keck School of Medicine of USC has collected longitudinal data showing that an increase in interpersonal dysfunction, defined as loneliness or dissatisfaction with relationships, predicts subsequent vulnerability to financial exploitation. The results were just published in the journal Aging & Mental Health.
"To our knowledge, this is the first study showing that the quality of older adults' interpersonal relationships has an impact on their financial vulnerability at a later time," said the study's senior author, Duke Han, PhD, director of neuropsychology in the Department of Family Medicine and a professor of family medicine, neurology, psychology and gerontology at the Keck School of Medicine.
The findings underscore that social connectedness, which is already known to enhance physical health and psychological wellbeing among older adults, may also be a key protector against financial abuse.
"This study points to a specific factor—social functioning—that could allow us to predict, and ultimately prevent, vulnerability to financial exploitation before it happens," said Aaron Lim, PhD, a postdoctoral fellow in Han's research lab and first author of the study.
A spike in vulnerability
The participants included 26 adults, aged 50 and older, with an average age of 65. At the beginning of the study, researchers evaluated each participant's overall health, cognitive functioning, depression and anxiety symptoms and prior history of financial exploitation and controlled for these factors in their statistical analyses.
Then, for six months, the researchers collected data at two-week intervals. They measured each participant's interpersonal dysfunction by asking how frequently they had argued with someone, felt rejected, felt lonely, wished their relationships were better and wished they had more friends. They also assessed participants' vulnerability to financial exploitation during the past two weeks with questions such as "how confident are you in making big financial decisions?" and "how often has someone talked you into a decision to spend or donate money that you did not initially want to do?"
"When a person reported a spike in problems within their social circle or increased feelings of loneliness, we were much more likely to see a corresponding spike in their psychological vulnerability to being financially exploited two weeks later," Lim said.
In addition to the effects within individuals, there was also a significant effect between participants: Those who had higher interpersonal dysfunction compared to other participants tended to report greater vulnerability to financial exploitation.
Preventing exploitation
The study's results offer insight into how to counteract common financial scams that target older adults, including phishing emails, investment schemes and the "grandparent scam," where an older adult receives a call from someone about a grandchild in urgent need of money.
At the individual level, Lim suggests that people watch for social upsets in their parents' and grandparents' lives—such as the death of a close friend or an argument with a family member—as risk factors for financial vulnerability in the immediate future. At the community level, organizations that support seniors can also provide additional opportunities for social connection.
Because the study's sample was small, the results need to be replicated in larger and more diverse samples, Han said. The research team also plans to build on the findings with a follow-up study to investigate the connection between social dysfunction and actual incidents of financial exploitation, not just vulnerability.
About this study
In addition to Han and Lim, the study's other authors are Laura Mosqueda and Annie L. Nguyen from the Department of Family Medicine, Keck School of Medicine of USC; Tyler B. Mason from the Department of Population and Public Health Science, Keck School of Medicine of USC; Laura Fenton from the Department of Psychology, USC Dornsife College of Letters, Arts and Sciences; Gali H. Weissberger from the Interdisciplinary Department of Social Sciences, Bar-Ilan University; and Peter Lichtenberg from the Department of Psychology, Wayne State University.
This work was supported by the National Institute on Aging [1RF1AG068166, T32AG000037, K01AG064986] and the Elder Justice Foundation.
About Keck School of Medicine of USC
Founded in 1885, the Keck School of Medicine of USC is one of the nation's leading medical institutions, known for innovative patient care, scientific discovery, education and community service. Medical and graduate students work closely with world-renowned faculty and receive hands-on training in one of the nation's most diverse communities. They participate in cutting-edge research as they develop into tomorrow's health leaders. The Keck School faculty are key participants in training of 1200 resident physicians across 70 specialty and subspecialty programs, thus playing a major role in the education of physicians practicing in Southern California.
---
Journal
Aging & Mental Health
Method of Research
Experimental study
Subject of Research
People
Article Title
Interpersonal dysfunction predicts subsequent financial exploitation vulnerability in a sample of adults over 50: a prospective observational study
Article Publication Date
18-May-2022