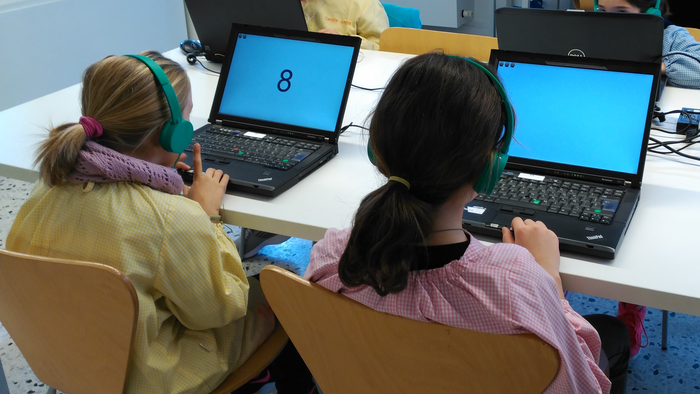 Children exposed to road traffic noise at school exhibit signs of relatively slower attention and working memory development, compared to those educated in a quieter environment. Attention and working memory are crucial for learning, and the research, publishing June 2nd in the open access journal PLOS Medicine, could have implications for environmental noise policies to protect school environments.
Road traffic noise is the most widespread environmental and transportation noise source in Europe and the second most detrimental environmental factor for ill health in Europe after air pollution. An increasing number of epidemiological studies in adults detail the health impacts of transportation noise, but little is known about the effects in children.
Maria Foraster and colleagues at the Barcelona Institute for Global Health (ISGlobal) studied a sample of 2,680 children aged 7-10 years at 38 schools in Barcelona, Spain between January 2012 and March 2013. The children completed computerized cognitive tests four times during one year to assess the development of working memory, complex working memory, and inattentiveness. The researchers measured markers of annual exposure to intensity levels and fluctuation in road traffic noise both inside and outside the schools at the beginning of the year and estimated exposure to intensity levels outdoors at home using Barcelona's road traffic noise map for 2012. Their analyses also controlled for levels of traffic-related air pollution and sociodemographics, among other factors.
In the children, exposure to higher intensity and fluctuation in road traffic noise measured outside the school was associated with a slower development of working memory, complex working memory, and attention over 12 months. Inside the classroom, associations with all cognitive development measures were more evident for exposure to noise fluctuation than for intensity levels. No associations were found for exposure to road traffic noise at home.
The team did not measure past noise exposure in their population which could affect the test scores. However, the authors reported that 98% of the children had attended the same school at least for one year and that noise levels are generally steady over time. The findings are of public health relevance given the number of children around the world who are exposed to road traffic noise in schools, but similar testing should be done elsewhere before the findings are generalized to other populations.
Foraster adds, "Children exposed to road traffic noise at school and in the classroom showed slower cognitive development in terms of working memory and attention compared to children attending quieter schools."
#####
In your coverage, please use this URL to provide access to the freely available paper in PLOS Medicine:
http://journals.plos.org/plosmedicine/article?id=10.1371/journal.pmed.1004001
Citation: Foraster M, Esnaola M, López-Vicente M, Rivas I, Álvarez-Pedrerol M, Persavento C, et al. (2022) Exposure to road traffic noise and cognitive development in schoolchildren in Barcelona, Spain: A population-based cohort study. PLoS Med 19(6): e1004001. https://doi.org/10.1371/journal.pmed.1004001
Author Countries: Spain, the Netherlands
Funding: see manuscript
---
Method of Research
Observational study
Subject of Research
People
COI Statement
Competing interests: The authors have declared that no competing interests exist.