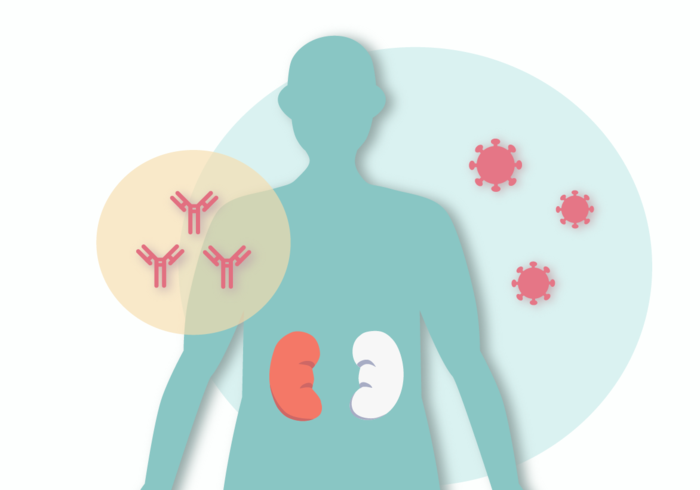 A study by researchers at Nagoya University Hospital has found that among kidney transplant patients in Japan who received two doses of COVID-19 vaccination, only a third had sufficient antibodies. In fact, some people had no antibodies at all. Therefore, a third dose of the vaccine may be necessary for this group, who are especially vulnerable to COVID-19.
Kidney transplant patients who contract COVID-19 face two problems. First, many can die because of the disease and, second, many can become sick following the transplant. As the study's lead author Dr. Akihito Tanaka explains, "Because kidney transplant patients are taking immunosuppressive drugs, their immunity is weakened. Therefore, it was expected that COVID-19 would be more severe and the rate at which they acquired antibodies would be low. In fact, there have been reports from abroad to support this. However, the rate of acquisition rate of coronavirus vaccine antibodies was not clarified in Japanese transplant patients, so we conducted this study to clarify it."
A Nagoya University Hospital research group led by Dr. Tanaka, and which also included the departments of Nephrology, Medical Technology, Nursing, and Urinology investigated the acquisition rate of antibodies against SARS-CoV-2 after two vaccinations in post-kidney transplant patients. The number of SARS-CoV-2 antibodies was measured between three weeks and three months after vaccination. The researchers found that the antibody acquisition rate was 31.5%, much lower than that of healthy subjects. The low antibody acquisition rate was related to a low body mass index and the short period of time between transplantation and vaccination.
"The acquisition rate of antibodies was not high, and it was considered that post-kidney transplant recipients should continue to take precautions against infection even after vaccination," the researchers explain in the study published in Scientific Reports. This suggests that a significant proportion of post-kidney transplant patients may remain at risk for COVID-19 even after two doses of the mRNA vaccine. Therefore, it is important that this group takes precautions against infection with COVID-19.
"Our findings serve as a basis for recommending a third vaccination. In turn, this is expected to prevent COVID-19 infection or severe disease," explains Dr. Tanaka. "They also suggest a way to educate people so that they do not neglect infection control measures, such as assuming that they are safe because they have received two vaccinations."
---
Journal
Scientific Reports
Article Title
Antibody response to double SARS-CoV-2 mRNA vaccination in Japanese kidney transplant recipients
Article Publication Date
27-Apr-2022