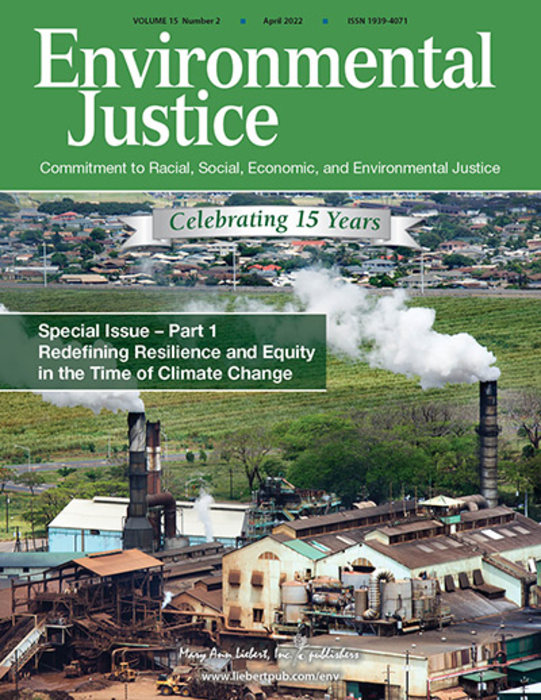 The U.S. Department of Health and Human Services (HHS) announced that it is establishing an Office of Environmental Justice (OEJ) in response to President Biden's Executive Order Tackling the Climate Crisis at Home and Abroad.
"[The] announcement is a key step toward confronting environmental injustice – in all of its heartbreaking forms – with the full force and commitment of the Federal government," White House Council on Environmental Quality Chair Brenda Mallory said in a statement.
"This is a momentous occasion for folks that have been fighting for justice for the last 40 years to finally have the U.S. Department of Health and Human Services have an Office of Environmental Justice—it's not just the EPA anymore," Sacoby Wilson, PhD, director of the Center for Community Engagement, Environmental Justice, and Health, and professor with the University of Maryland-College Park, and Editor-in-Chief of the journal Environmental Justice, states. "We need to make sure that health is at the forefront of all environmental and climate justice policies; with the new OEJ, there will be more resources, more research, and more input to address these conditions," he added.
The stated purpose of the Office of Environmental Justice is to undertake actions that seek to directly improve the wellbeing of underserved communities, including low-income communities and communities of color, who "continue to bear the brunt of pollution from industrial development, agricultural practices, cumulative impacts of land use decisions, transportation and trade corridors."

About the Journal
Environmental Justice is an authoritative peer-reviewed journal published bimonthly online with Open Access and in print options. The Journal encompasses study and debate on a broad range of environmental justice topics at the local, national, and global level. The Journal features studies that demonstrate the adverse effects that disparities in burden of hazards, environmental exposures, access to economic and ecologic resources, planning, and enforcement of regulations have on the health, safety, and welfare of communities of color, low-wealth populations, immigrants, indigenous peoples, and other groups fighting for environmental justice. A complete table of contents and a sample issue may be viewed on the Environmental Justice website.
About the Publisher
Mary Ann Liebert, Inc., publishers is known for establishing authoritative peer-reviewed journals in many promising areas of science, medicine, biomedical research, and law. A complete list of the firm's more than 100 journals, books, and newsmagazines is available on the Mary Ann Liebert, Inc., publishers website.
---
Journal
Environmental Justice
Method of Research
Observational study
Subject of Research
People