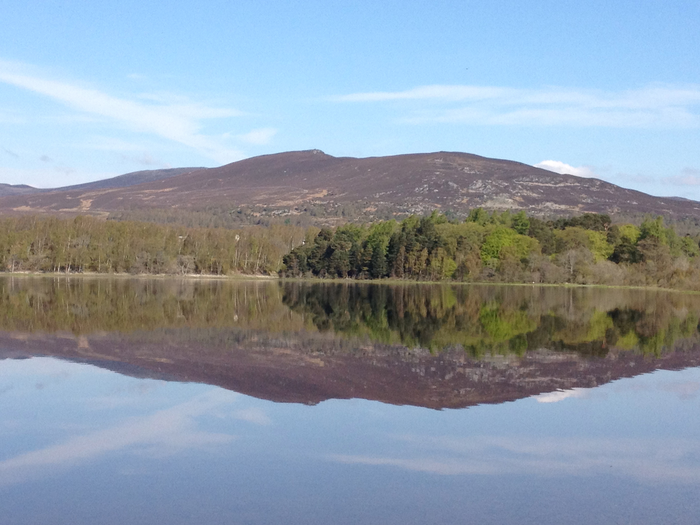 Research led by the University of Southampton has revealed that an abrupt change in climate conditions in the North Atlantic around 800 years ago played a role in a decline in Atlantic salmon populations returning to rivers. Subsequent human exploitation of salmon combined to reduce their populations still further.

Findings point to large-scale changes in the marine habitat, brought on by a transition from a warm to a cold climate and what is now known as the Little Ice Age (approx. 1300–1850), corresponding with a decline in salmon in the River Spey, Scotland.

Lead author, Professor David Sear of Geography and Environmental Science at the University of Southampton said: "These results can help us understand some of the controls on salmon populations prior to and during major human exploitation.

"Our study shows that historically, beavers – common in Scotland hundreds of years ago – do not appear to have significantly impacted salmon numbers. This is very relevant today, as the animals are being reintroduced to UK rivers and a debate continues about their potential impact on migratory species like salmon."

Co-author of the study, Professor Melanie Leng of the British Geological Survey, said: "This research benefited from state-of-the-art geochemistry which enabled us to fingerprint salmon abundance over hundreds of years. We show that climate has been an important influence of salmon numbers, which is very relevant today due to the speed of climate change."

Atlantic Salmon lay their eggs in the gravels of headwater streams, where their young live for a year or two before migrating out to sea. Here, they feed and grow into adults, eventually returning to the river to spawn, where many die. The sperm, eggs and carcasses are rich in marine nutrients which can be detected in sediment hundreds of years later.

For this study, the scientists took core samples from Loch Insh on the River Spey– collecting and measuring Marine Derived Nutrients (MDNs). MDNs give an understanding of the historic population levels of salmon. The researchers used control lakes with no exposure to salmon to determine and compare background nutrient levels. The team also examined a 150-year record of net catch data from the lower Spey to help calibrate the MDN record, with fluctuations in numbers of returning salmon caught in the nets.

The scientists were able to construct a 2000 year record of both salmon derived nutrients and variations in climate conditions. Their findings show:
Bigger salmon populations (inferred from changes in MDN's) in the past reduced during a cooling climate at around the same time humans began to exploit them – leading to a major decline in the fish over the last 800 years;

Larger salmon populations in the past occurred at a time when rivers were also inhabited by beaver, which suggests migratory fish are capable of co-existing with beaver, an important concern of anglers for current beaver reintroductions;

Migratory fish, such as salmon, bring marine nutrients into our nutrient poor upland rivers and probably represented a major boost to aquatic and wetland ecosystems in the past – with a decline in nutrients negatively affecting these ecosystems today.
This study, published in the international journal The Holocene, is led by the University of Southampton, working with the British Geological Survey. It is the first to use MDNs to measure Atlantic Salmon, although the method has previously been used for Pacific Salmon in northwest USA and Canada.

Ends
Notes to Editors
The University of Southampton drives original thinking, turns knowledge into action and impact, and creates solutions to the world's challenges. We are among the top 100 institutions globally (QS World University Rankings 2022). Our academics are leaders in their fields, forging links with high-profile international businesses and organisations, and inspiring a 22,000-strong community of exceptional students, from over 135 countries worldwide. Through our high-quality education, the University helps students on a journey of discovery to realise their potential and join our global network of over 200,000 alumni. www.southampton.ac.uk

For more on Geography and Environmental Science at the University of Southampton please visit: https://www.southampton.ac.uk/geography/index.page

The British Geological Survey (BGS) is a world leading applied geoscience organisation focused on public-good science for government and research to understand earth and environmental processes. We are the UK's premier provider of objective and authoritative geoscientific data, information and knowledge to help society to use its natural resources responsibly, manage environmental change and be resilient to environmental hazards. BGS is part of UK Research and Innovation (UKRI) and affiliated to the Natural Environment Research Council (NERC), working with industry. academia and private sector organisations. See www.bgs.ac.uk
---
Method of Research
Observational study
Subject of Research
Animals
Article Title
Climate and human exploitation have regulated Atlantic salmon populations in the River Spey, Scotland, over the last 2000 years
Article Publication Date
7-Jun-2022