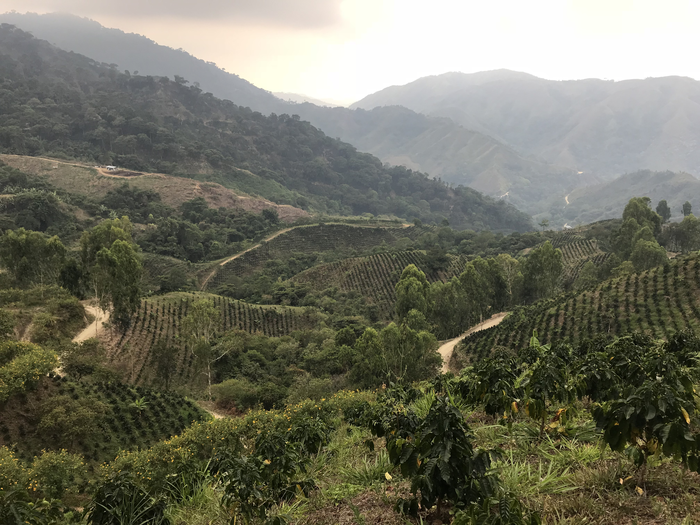 A new study finds that two conservation strategies provide complementary benefits to native birds found in coffee-growing regions. Setting aside forest conserves more forest specialists and breeding birds while growing coffee under a shade tree canopy protects more generalists and nonbreeding birds. These findings have direct implications for Smithsonian's Bird Friendly coffee certification program and other biodiversity conservation initiatives. The results validate forest conservation and shade tree management as complementary biodiversity strategies, with both being required to conserve the full bird community across a coffee-growing landscape. In addition to protecting more birds, coffee certification standards that incorporate both strategies can offer greater flexibility and incentivize participation from more coffee producers. By incorporating both approaches into the Bird Friendly certification standard, the program will further its impact while honoring and advancing the important conservation science the certification was founded over 30 years ago.
Research Paper
Title: "Land-sparing and land-sharing provide complementary benefits for conserving avian biodiversity in coffee-growing landscapes"
Published: Biological Conservation
PDF: https://www.sciencedirect.com/science/article/pii/S0006320722001215/pdfft?md5=99df08ce29206b560bdc2274dbefdb4a&pid=1-s2.0-S0006320722001215-main.pdf
For citations: https://doi.org/10.1016/j.biocon.2022.109568
Abstract:
Protecting biodiversity while sustaining agricultural production is one of our greatest modern challenges. The dominant conservation paradigm in tropical coffee-growing regions involves land-sharing, wherein wildlife-friendly shade trees are integrated into plantations. Meanwhile, the value of land-sparing approaches that combine intensified farming with forest preservation has not been fully explored. We surveyed bird communities in forests and coffee plantations in the Sierra Nevada de Santa Marta, Colombia and used community occupancy models to quantify the effects of multi-scale habitat characteristics on distributions of 3 species groups (forest specialists, open area specialists, and generalists). We then predicted avian diversity across simulated landscape mosaics of sun coffee, shade coffee, and forest to compare land-sharing, land-sparing, and hybrid conservation approaches. Simulated land-sharing landscapes supported more open area specialists (16–17% of the community) and up to 17 (95% credible interval 11, 24) more generalist species (53–62% of the community) per point than sparing landscapes. Conversely, the richness of forest specialists (21–30% of the community) was greatest in land-sparing and hybrid simulations. Total community richness was greatest in simulated sparing landscapes during the breeding season but in sharing landscapes during the non-breeding season. Our results demonstrate that land-sharing and land-sparing can be complimentary conservation strategies to support functionally diverse and seasonally variable avian communities in coffee-growing regions. We recommend that eco-certification programs incorporate both conservation models to provide (1) habitat for the greatest diversity of species across the annual cycle, and (2) flexible participation options for farmers exposed to heterogeneous markets, growing conditions, and landscape contexts.
Quote from Ruth Bennett, author, and researcher for the Smithsonian Migratory Bird Center:
"These findings have direct implications for the Bird Friendly coffee certification. A revised Bird Friendly standard will continue to promote coffee grown under and native shade tree canopy, while also providing a market-based incentive to farms or cooperatives that set aside forest reserves. These results and the subsequent changes to the certification will ultimately conserve more biodiversity and engage more coffee producers."
Authors
Jonathon J. Valente (1,2), Ruth E. Bennett (1), Camila Gómez (3,4), Nicholas J. Bayly (3) Robert A. Rice (1), Peter P. Marra (1,5), Brandt Ryder (1,6), T. Scott Sillett (1)
Migratory Bird Center, Smithsonian Conservation Biology Institute
Department of Forest Engineering, Resources, & Management, Oregon State University, Corvallis, OR 97331, USA
SELVA – Research for Conservation in the Neotropics, Diag. 42A No 20-37, Bogotá, Colombia
Cornell Lab of Ornithology, Cornell University, 159 Sapsucker Woods Rd., Ithaca, NY 14850, USA
Department of Biology and the McCourt School of Public Policy, Georgetown University, 37th and O St. NW, Washington, DC 20057, USA
Bird Conservancy of the Rockies, 230 Cherry St., Suite 150, Fort Collins, CO 80521, USA
About the Smithsonian Migratory Bird Center
The Smithsonian Migratory Bird Center (SMBC) is dedicated to understanding, conserving and championing the grand phenomenon of bird migration. Founded in 1991, and part of the Smithsonian's National Zoo and Conservation Biology Institute (NZCBI), SMBC scientists work to conserve migratory species through research and public education that foster a better understanding of migratory birds and the need to protect diverse habitats across the Western Hemisphere. NZCBI plays a leading role in the Smithsonian's global efforts to save wildlife species from extinction and train future generations of conservationists, spearhead research programs at its headquarters in Front Royal, Virginia, the Smithsonian's National Zoo in Washington, D.C., and at field research stations and training sites worldwide.
---
Journal
Biological Conservation
Subject of Research
Animals
Article Title
Land-sparing and land-sharing provide complementary benefits for conserving avian biodiversity in coffee-growing landscapes
Article Publication Date
1-Jun-2022