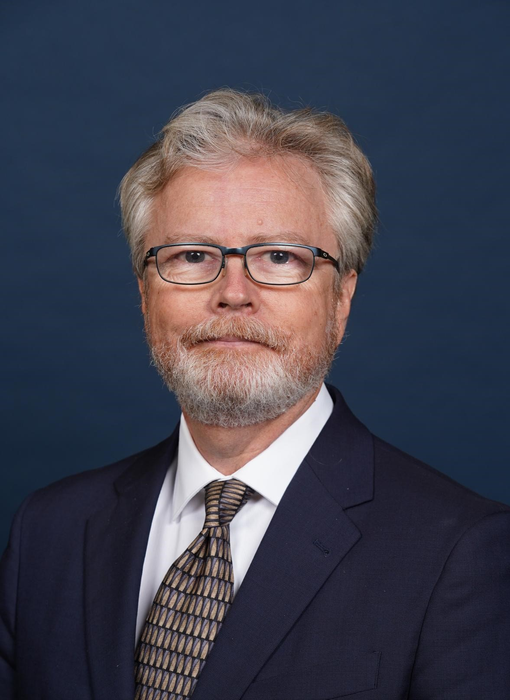 A national search for a director to lead the Louisiana Cancer Research Center (LCRC) has culminated in the selection of world-renowned cancer biology researcher Joe W. Ramos, PhD. Dr. Ramos is currently the interim director of the University of Hawaii Cancer Center (UHCC) and the B.H. and Alice C. Beams Endowed Professor at the John A. Burns School of Medicine at the University of Hawaii at Mānoa. He will be officially introduced to the research community as director and chief executive officer of the LCRC on July 26 and will begin a tour of research institutions in the state that same week.
In his role as interim director, Dr. Ramos oversees a research institution that has maintained 25 years of continuous cancer center designation by the National Cancer Institute (NCI) with 300 faculty and staff, 200 affiliate members and a deep history of collaborative research. Scientific collaboration is a strength of the LCRC which was established by the Louisiana Legislature to facilitate research among its member institutions: LSU Health New Orleans, Tulane University School of Medicine, Xavier University of Louisiana and Ochsner Health.
"Dr. Ramos is an experienced leader recognized around the world for his research and his selection as the director of the Louisiana Cancer Research Center is a crucial step forward for Louisiana as we work to earn an NCI designation for the state," Gov. John Bel Edwards said. "I am excited to see what Dr. Ramos will bring to Louisiana's existing research efforts and for the many innovations and advancements in cancer diagnosis and treatment that will be made right here in Louisiana."
Dr. Ramos has dedicated his life to reducing the impact of cancer on communities. Louisiana is one of the hardest-hit states with some of the highest cancer incidence and mortality rates in the United States.
"The mission here is big: to make a real measurable impact to reduce that burden," Dr. Ramos said. "When I came to New Orleans, I found a team of institutions with highly accomplished researchers and physicians that are up for that challenge under the umbrella of the Louisiana Cancer Research Center. I am excited to join them and work together to lead and align all our research efforts across the state to better prevent, diagnose, and treat cancer." He added, "When we can show the NCI the power of this new approach and the impact we have on cancer in the state, we will be ready to bring NCI designation to Louisiana."
"This is a critical and exciting time for the state. We are witnessing the power of strengthening the partnerships with the healthcare community and supporters in order to earn NCI designation for our state. Getting the right people in place, like Dr. Ramos, is key to advancing cancer research and improving health outcomes for everyone in Louisiana," said LSU President William F. Tate IV.
"Every one of us knows a friend, family member or loved one who has faced a diagnosis of cancer, or we may have received one ourselves," Tulane President Michael Fitts said. "Having someone of Dr. Ramos' renown and expertise lead the LCRC promises far-reaching benefits for our community and region in terms of public health, scientific advancement and economic impact. A cancer center with the potential to earn a NCI designation will join a growing constellation of healthcare facilities, labs, institutes and centers, in the heart of New Orleans' Bioinnovation District, which is dedicated to discoveries and breakthroughs that can improve lives and health outcomes for our state and the world."
During his 30-year career, Dr. Ramos has investigated the underlying mechanisms that promote cancer metastasis and growth and developed new drug leads to target these. Currently, he and his team are focused on brain, skin, and kidney cancers.
Dr. Ramos received his PhD from the University of Virginia Medical School and completed postdoctoral research at The Scripps Research Institute. He has published over 65 peer-reviewed articles, has been principal investigator on grants totaling over $20 million, and significantly contributed to the last two renewals of the NCI designation for the UHCC.
About the LCRC
Each year, more than 25,000 Louisianans receive a cancer diagnosis. The Louisiana Cancer Research Center (LCRC) serves as a collaborative hub that advances cancer research, improves prevention, and accelerates innovative treatments. LCRC brings together the collective talent of more than 200 researchers from four institutions – Tulane School of Medicine, LSU Health New Orleans, Xavier University of Louisiana, and Ochsner Health – to improve cancer outcomes for Louisianans and all those touched by the disease. https://www.louisianacancercenter.org/
---