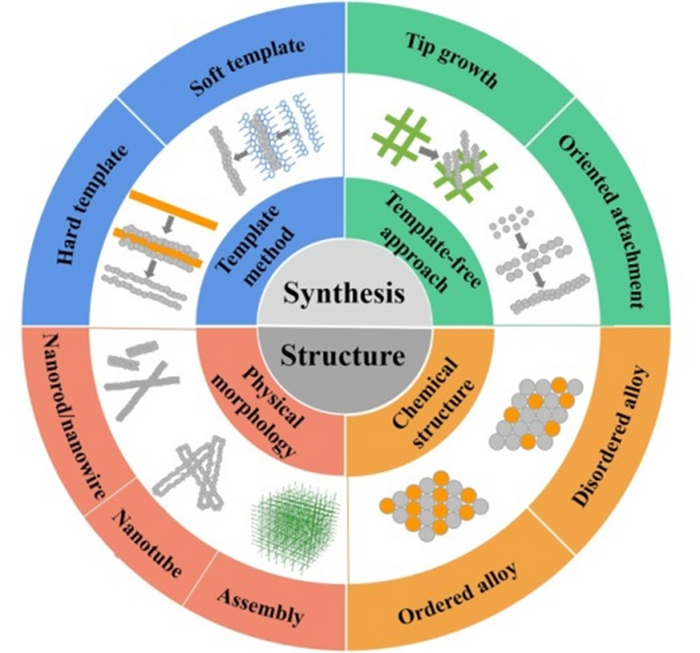 With rapid growth of population and abrupt consumption of traditional fossil fuels, global society needs more sustainable energy alternatives to meet with the associated economic and industrial demands. Fuel cells have attracted extensive attention due to their high energy conversion rates, abundant fuel resources, and environmental friendliness. Compared to anodic oxidation, cathodic ORR involves complicated and multistep proton-coupled electron transfer processes, and its slow kinetics determine the performance and cost of fuel cells. As a representative of commercialized catalysts, carbon supported Pt nanoparticles (Pt/C) catalyst can effectively accelerate ORR in fuel cells. However, the scarce resource and high cost limit its large-scale commercial application. Therefore, developing highly efficient and durable ORR catalysts is the primary for further development of fuel cells.
Over the past decade, great efforts have been made in research and industrial communities to improve the catalytic performance of Pt-based catalysts. Structure optimization and composition regulation are regarded as the essential and effective strategies. In this regard, 1D Pt-based catalysts and their assembly architectures have been widely investigated due to their large exposed surface area for catalytic reaction, fast electron transfer for high conductivity, and good resistance to dissolution and aggregation.
With the blooming development of nanomaterials and nanotechnologies, the wide development of 1D Pt-based catalysts has been witnessed. Recently, Prof. Bao Yu Xia from Huazhong University of Science and Technology (HUST), China reported a comprehensive review of 1D Pt-based nanostructures for ORR catalysis. The ORR mechanism in fuel cells was briefly introduced, and then the template-based and template-free synthesis strategies are discussed in detail. Moreover, a series of structure regulation and composition optimization are highlighted for the production of more efficient 1D Pt-based nanocatalysts. Finally, advantages and limitations of 1D Pt-based nanocatalysts along with perspectives in design, synthesis, characterization and application are pointed out. The results were published in Chinese Journal of Catalysis (https://doi.org/10.1016/S1872-2067(21)63862-7).
###
About the Journal
Chinese Journal of Catalysis is co-sponsored by Dalian Institute of Chemical Physics, Chinese Academy of Sciences and Chinese Chemical Society, and it is currently published by Elsevier group. This monthly journal publishes in English timely contributions of original and rigorously reviewed manuscripts covering all areas of catalysis. The journal publishes Reviews, Accounts, Communications, Articles, Highlights, Perspectives, and Viewpoints of highly scientific values that help understanding and defining of new concepts in both fundamental issues and practical applications of catalysis. Chinese Journal of Catalysis ranks among the top six journals in Applied Chemistry with a current SCI impact factor of 8.271. The Editors-in-Chief are Profs. Can Li and Tao Zhang.
At Elsevier http://www.journals.elsevier.com/chinese-journal-of-catalysis
Manuscript submission https://mc03.manuscriptcentral.com/cjcatal
---
Journal
Chinese Journal of Catalysis