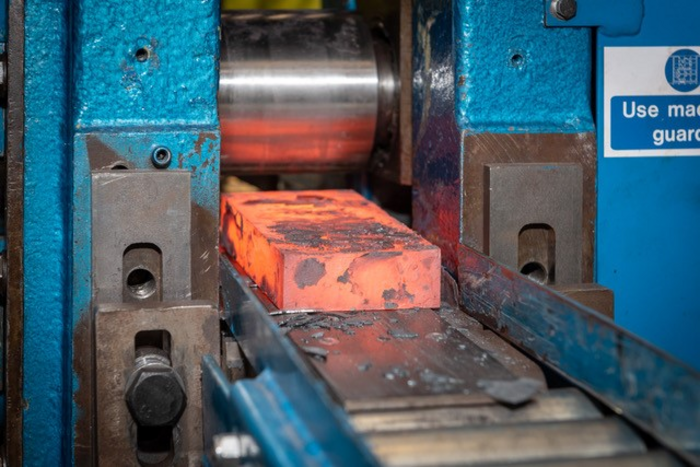 More sustainable, low-carbon steel and electric vehicle batteries are the target of a new two-year technology development programme between WMG at the University of Warwick and Tata Steel, as part of the High Value Manufacturing Catapult.
The two major partners will come together to focus on developing new environmentally-friendly steel grades, coatings, films, and battery structures – enabling the growth of steel application across key industrial sectors as the UK advances towards a net-zero future.
This partnership builds on the long-standing relationship between both parties and will see them collaborate to make steel cleaner, greener and more responsive to the fast-changing needs of customers across a variety of sectors.
Researchers, led by Professor Claire Davis, at WMG, University of Warwick, will be working alongside experts at Tata Steel in the UK to translate and apply outputs from the early-stage research across key UK manufacturing priority areas including advanced materials and light-weighting, electrified propulsion system applications, digital manufacturing and net-zero manufacturing including circular supply chains.
The initial research activity will be focused across five core themes: Product metallurgy; Surface state optimisation; Non-metallic coatings; Future material applications and Material forming/joining and associated characterisation.
Professor David Greenwood, CEO of the High Value Manufacturing Catapult at WMG, University of Warwick, explained, "WMG has worked with Tata Steel on projects for many years, and this partnership will see the collaboration grow across key research themes, including decarbonising the supply chain and enabling future applications of steel across zero carbon propulsion systems and transport vehicles. This activity will include identifying new collaborative relationships and developing world-class technology for the future of the UK steel industry."
Dr. Sumitesh Das, Director of R&D, Tata Steel, explained: "This is a critical partnership for us to help support new product development with low carbon footprints across various market segments. It also strengthens our ongoing work including building technology capability and expertise in the UK in manufacturing."
ENDS
Notes to Editors
Press Contacts:
Simmie Korotane
Media Relations
Email: Simmie.korotane@warwick.ac.uk
About WMG, University of Warwick
WMG is a world leading research and education group, transforming organisations and driving innovation through a unique combination of collaborative research and development, and pioneering education programmes.
As an international role model for successful partnerships between academia and the private and public sectors, WMG develops advancements nationally and globally, in applied science, technology and engineering, to deliver real impact to economic growth, society and the environment.
WMG's education programmes focus on lifelong learning of the brightest talent, from the WMG Academies for Young Engineers, degree apprenticeships, undergraduate and postgraduate, through to professional programmes.
About Tata Steel
Tata Steel is the largest steelmaker in the UK with primary steelmaking at Port Talbot in South Wales supporting manufacturing and distribution operations at sites across Wales, England and Northern Ireland as well as Norway and Sweden.
Tata Steel employs more than 8,000 people and has an annual crude steel capacity of 5 million tonnes. The company supplies high-quality steel products to demanding markets, including construction and infrastructure, automotive, packaging and engineering.
Tata Steel in the UK has the ambition to produce net-zero steel by 2050 at the latest and to have reduced 30% of CO2 emissions by 2030.
The Tata Steel group is among the top global steel companies with an annual crude steel capacity of 34 million tonnes. It is one of the world's most geographically diversified steel producers, with operations and a commercial presence across the world.
The group recorded a consolidated turnover of US $32.83 Bn in the financial year ending March 31, 2022.
---