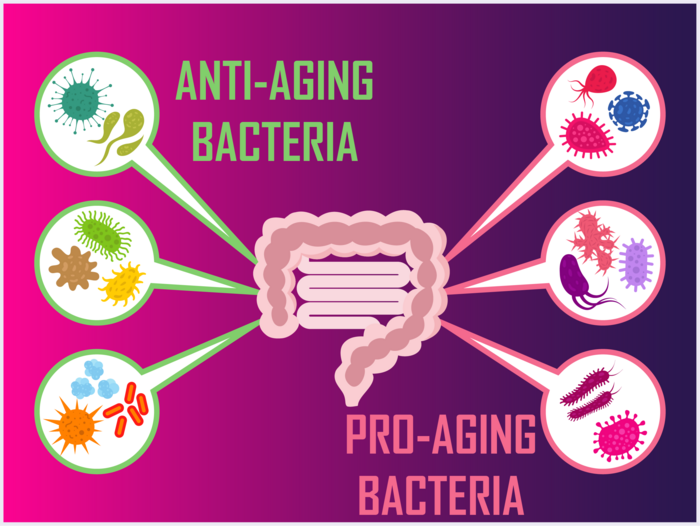 The neural network that can estimate the age of a person based on their gut flora aging was originally announced on the bioRxiv preprint server in 2018, and later published in a Cell iScience research piece: "Human Gut Microbiome Aging Clock Based on Taxonomic Profiling and Deep Learning". The Company's scientists identified bacteria that could slow down or speed up the basic aging processes and thereby affect the lifespan of a person. The article also displayed diabetes as an aging-related disease that promoted the aging of the gut community.
Deep Longevity filed the USPTO application and converted it to an international patent application in 2019. The granted patent (document ID US 11373732 B2, issued on 6/28/2022) includes claims on the method allowing the interpretation of gut metagenomic information in the context of aging. More specific applications of this technology described among the claims include:
altering the gut flora in a way that rejuvenates the host;
AI-generated reports on the pace of aging;
digital apps;
personalized anti-aging diet plans;
and probiotics.
The issued patent strategically guarantees that Deep Longevity holds priority over any anti-aging applications based on gut community profiling and ensures that the company gains the leading role in this field. The company is planning to develop commercial products based on the patent in 2023.
Deep Longevity is a pioneer in the field of biogerontology and develops anti-aging analytic software based on AI algorithms. The company holds several patents on the applications of deep learning in anti-aging research, including the applications of digital aging models for drug design. Deep Longevity has published other peer-reviewed research studies on such digital models based on epigenetic data, clinical blood tests, psychological surveys, facial images, and gene expression data. Earlier this month, Deep Longevity released a new web-service FuturSelf that features a psychological aging clock and a recommendation engine aimed at maximizing users' mental health and well-being (read on EurekAlert!). Consumers and employers have dramatically increased their demand for virtual mental health programs in recent years. It is the objective of the Company to access this market through the online research resource FuturSelf by providing a much-needed virtual mental health and wellbeing offering to both employers and employees.
---
Method of Research
News article
Subject of Research
Not applicable