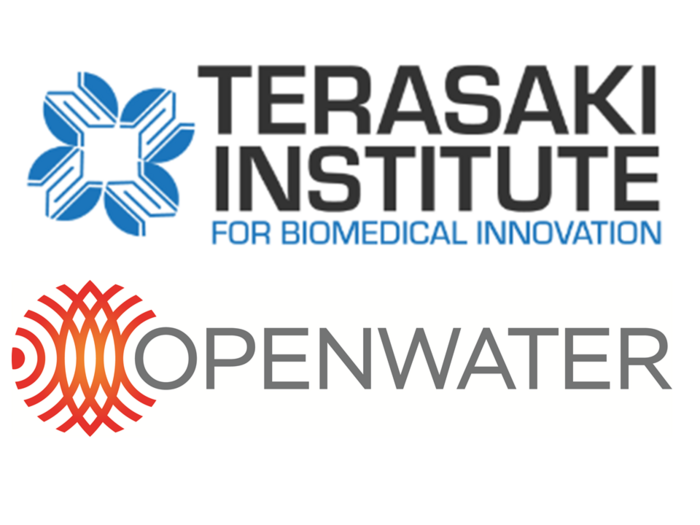 (LOS ANGELES) – The Terasaki Institute for Biomedical Innovation (TIBI) has formally signed a collaborative agreement with San Francisco-based Openwater. TIBI, founded in 2020, fosters personalized medicine with their scientific research platforms for physiological models, devices, implants, cells, biomaterials and nutrition. They also incorporate business and technology transfer experts to adapt and develop their innovations for real-world use in the clinic.
Openwater, founded in 2016, is a company whose extensive resources are used to produce revolutionary medical imaging technologies. In addition to using these technologies for a variety of high-impact diagnostic applications, Openwater's ultrasonic systems have the potential to be used for therapeutic purposes, such as in treatments for injuries or diseases of the brain.
Said Mary Lou Jepsen, Ph.D., founder and CEO of Openwater, "Openwater is a game-changing company focused on the future of neurodiagnostics and brain therapeutics. The team consists of seasoned entrepreneurs and a dedicated group of experts with storied careers and deep expertise in advanced physics, optics, lasers, ultrasonics, physics, electronics, medical devices, software, and manufacturing. Breakthrough novel lasers, opto-electronic and holographic systems enable Openwater's neurodiagnostic and brain therapeutic systems to advance the state of brain imaging and treatments. Delivering life-saving technologies is at the core of what Openwater aims to achieve."
Before these therapeutic applications can be implemented in the clinic, however, they should be thoroughly studied and validated in the laboratory, ideally using in vitro tissue models that closely mimic human tissue systems in the body.
Openwater's collaborative effort with TIBI will leverage TIBI's long-standing expertise in 3D tissue engineering and architecture to design and construct such a model. The TIBI researchers will build the model in phases, while optimizing it and performing functional tests at each phase. They will then use the model to test the performance of one of Openwater's therapeutic devices.
The success of the project will help to improve therapeutic screening efficacy and may lead to the development of other therapeutic applications. TIBI's tissue model can also be used in developing personalized medical treatments and can be incorporated into high-throughput platforms for drug screening and development of novel therapies.
"Using accurate physiological models is a key component in the successful development of impactful therapies for the clinic," said Ali Khademhosseini, Ph.D., TIBI's Director and CEO. "We look forward to using our expertise in this area to maximize our collaborative efforts with Openwater."
---