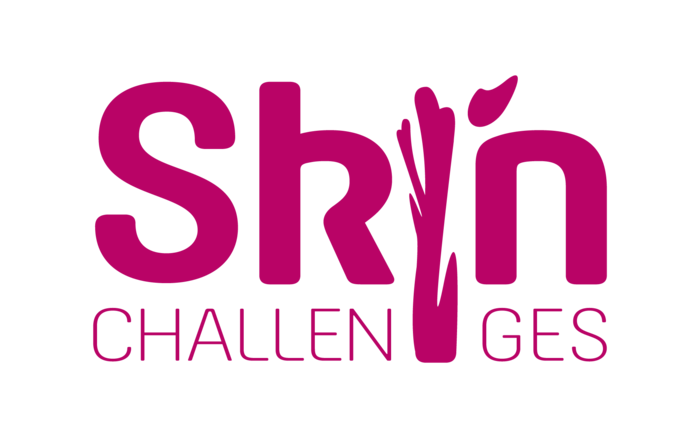 The 13th Annual Meeting on Skin Challenges 2022 will take place during 2 days: November 17 & 18. November 16 will be dedicated to a workshop on skin microbiota. Among the hot topics which will be discussed during the meeting:
Skin Ageing & Challenges 2022 – State of the Art
Skin Microbiota – Recent Scientific Advances
Skin Regeneration and Wound Healing
Exosomes, Extracellular Vesicles and Skin Ageing
Life style, Diet and Skin Aging: The Inside Beauty
Artificial Intelligence & Skincare
Skin Challenges 2022 Innovations
Extracellular Vesicles & Skin Ageing:
A new session dedicated to extracellular vesicles & skin ageing will be held on November 18. The session will highlight the roles of extracellular vesicles in the aging microenvironment and age-related diseases. It will also introduce the therapeutic and anti-ageing potential of extracellular vesicles derived from different sources like stem cells and commensal bacteria.
Speakers of skin microbiota & microbiome:
Philipp Bosshard, University Hospital Zurich, Switzerland: "The Fungal Skin Microbiota in Health and in Atopic Dermatitis".
Kazuhiro Ogai, Kanazawa University, Japan: "Skin Microbiome Profile of Healthy Cameroonians and Japanese".
Woo Jun Sal, Chung-Ang University, South Korea: "Skin Microbiome and Mycobiome in Aging".
Jean Krutmann, Leibniz Research Institute for Environmental Medicine, Germany: "Rapid Detection and Online Analysis of Human Skin Microbial Changes by Flow Cytometry (FloSoFineTM)".
Among speakers on wound healing:
Mikolaj Ogrodnik, Ludwig Boltzmann Research Group Senescence and Healing of Wounds, Austria: "The Zone of Tissue Activation Delineates Immediate and Long-Term Response of Skin to Wounding and Associates with Markers of Senescence and Regeneration"
Kohei Ogura, Kanazawa University, Japan: "Skin Physiology and Two Staphylococci Associated with the Recurrence of Pressure Injuries"
Among speakers concerning life style and skin aging:
Laurent Marrot, L'Oréal R&I, France: "Pollution & Skin Ageing: What's New?"
Speakers of Skin Challenges 2022 Innovations:
Inês Milagre, Instituto Gulbenkian de Ciência, Portugal: "Turning Back the Clock – Harnessing Reprogramming to Rejuvenate Cells"
Oliver Schmidt, Chemnitz University of Technology, Germany: "Microelectronic Skins: A New Revolution?"
Key dates of Skin Ageing & Challenges 2022:
Early bird registration: August 26, 2022
Short oral presentation submission: November 3, 2022
Poster presentation submission: November 5, 2022
This meeting is endorsed by the International Society of Microbiota (ISM).
---