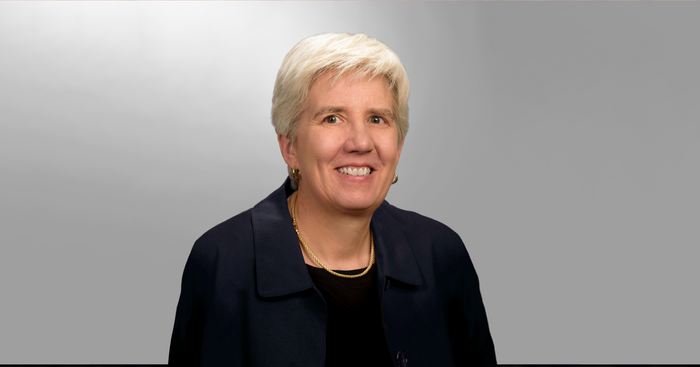 Kate C. Miller will serve as the next vice president for research and innovation at The University of Texas at Arlington, effective Oct. 1.
Miller has more than two decades of leadership experience in higher education, most recently serving as the provost and vice president for academic affairs at the University of Wyoming and having spent time in Texas at both Texas A&M and UT El Paso.
"As vice president for research and innovation, Kate will play a vital role in making UTA one of the nation's most inclusive and impactful research universities," UTA President Jennifer Cowley said. "Bolstered by her extensive experience administering academic and research programs, she has the talent and knowledge to expand UTA's research infrastructure and broaden its impact."
Prior to her leadership at the University of Wyoming, Miller served as dean of the College of Geosciences at Texas A&M University, fostering major interdisciplinary research collaborations across the institution. Under her guidance, the college re-secured its long-term cooperative agreement with the National Science Foundation to manage the science services for the International Ocean Discovery program, among other milestones.
Marion Ball, executive director of the Multi-Interprofessional Center for Health Informatics, led UTA's national search as chair of the vice president for research and innovation search committee. She said Miller's proven leadership credentials and talent for building interdisciplinary programs will guide UTA to become a leader among the best research institutions in the nation.
"Kate's extensive leadership experience indicates that she will excel at guiding the University's $100 million-plus research enterprise into a new stage of growth and innovation," said Ball, the Raj and Indra Nooyi Endowed Distinguished Chair in Bioengineering. "She has demonstrated a variety of talents that will inevitably foster exciting creative and interdisciplinary collaborations within and beyond the University."
Throughout her career, Miller has served as principal investigator or co-principal investigator on projects totaling $16.8 million, including $8.9 million to support research infrastructure. Miller earned her doctorate and master's degrees in geophysics from Stanford University and a bachelor's degree in geological and geophysical sciences from Princeton University. Her research into active source seismology, continental evolution and shallow geophysics has resulted in nearly 70 refereed publications.
"UT Arlington is known for its dedication to game-changing research in fields ranging from aerospace engineering to nuclear physics to addressing health disparities among vulnerable populations," Miller said. "I am thrilled at the opportunity to lead such a diverse and ambitious venture."
Miller replaces James P. Grover, who has served as UTA's interim vice president for research since 2019. He oversaw more than $125 million in research expenditures in 2021 while guiding UTA to important milestones.
"Under Jim's watch, UTA achieved Texas Tier One status and was reaffirmed as a Carnegie R-1 institution—two accomplishments that are heavily predicated on our research success," Cowley said. "I look forward to what we will achieve with Jim's expertise fully dedicated to his role as dean of the Graduate School."
---