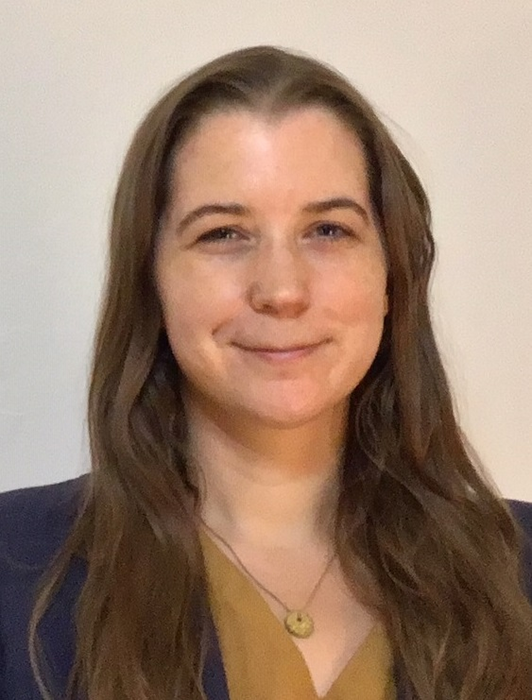 A University of Massachusetts Amherst environmental and reproductive epidemiologist has won a three-year, career development award from the National Institutes of Health (NIH) to examine the impact of ambient environmental factors on men's fertility.
The $435,000 grant from the NIH's National Institute of Environmental Health Sciences will enable Carrie Nobles, assistant professor in the School of Public Health and Health Sciences, to advance knowledge in this "critically understudied area of research." She will focus on the impacts associated with ambient air pollution, such as traffic and powerplant emissions; and ambient temperature, both hot and cold.
"We have really neglected preconception health for men," Nobles says. "Over the past few decades, we've seen a decline in semen quality and there's been a concern that part of that may be due to environmental exposures."
Her research aims to identify the risks associated with ambient exposures for men's fertility and pinpoint future research directions that could lead to medical and behavioral interventions for men before fertility treatment. Some 12% of couples in the U.S. seek treatment for infertility. Male subfertility is a factor in about half of couples, and usually the cause is unknown.
"There's actually been a wide body of research looking at air pollution and semen quality, mostly from countries with very high levels of air pollution," Nobles says. "And that research suggests that exposure to air pollution may lead to poorer semen quality."
In the U.S. and other countries with low to moderate air pollution, little research has focused on the potential impact on semen quality. In addition to air pollution, Nobles will look at ambient temperature during the susceptible windows of spermatogenesis and how that relates to semen quality.
Her study will use data from the Folic Acid and Zinc Supplementation Trial (FAZST), leveraging four repeated semen samples from more than 2,300 participants.
Nobles also will consider epigenetic factors that may be involved in male fertility, with a specific focus on the impact of air pollution exposure on sperm DNA methylation.
She will evaluate the impact of male partners' exposure to air pollution and ambient temperature during spermatogenesis on probability of pregnancy during infertility treatment.
The findings could help pinpoint better times for couples to schedule in vitro fertilization (IVF), a costly procedure. "If, say, high temperature turns out to be a big issue and can reduce how likely pregnancy is in that cycle, then couples might want to try different times of the year," Nobles explains.
Nobles will be mentored primarily by former UMass Amherst environmental epigeneticist Richard Pilsner, now a professor and Robert Sokol, M.D. Endowed Chair of Molecular Obstetrics and Gynecology and director of molecular genetics and infertility in the C.S. Mott Center for Human Growth and Development at Wayne State University School of Medicine. Other members of her mentoring team are University of California Berkeley causal inference expert Laura Balzer, formerly of UMass Amherst, and University of Maryland associate professor Timothy Canty, whose expertise includes air quality modeling.
---