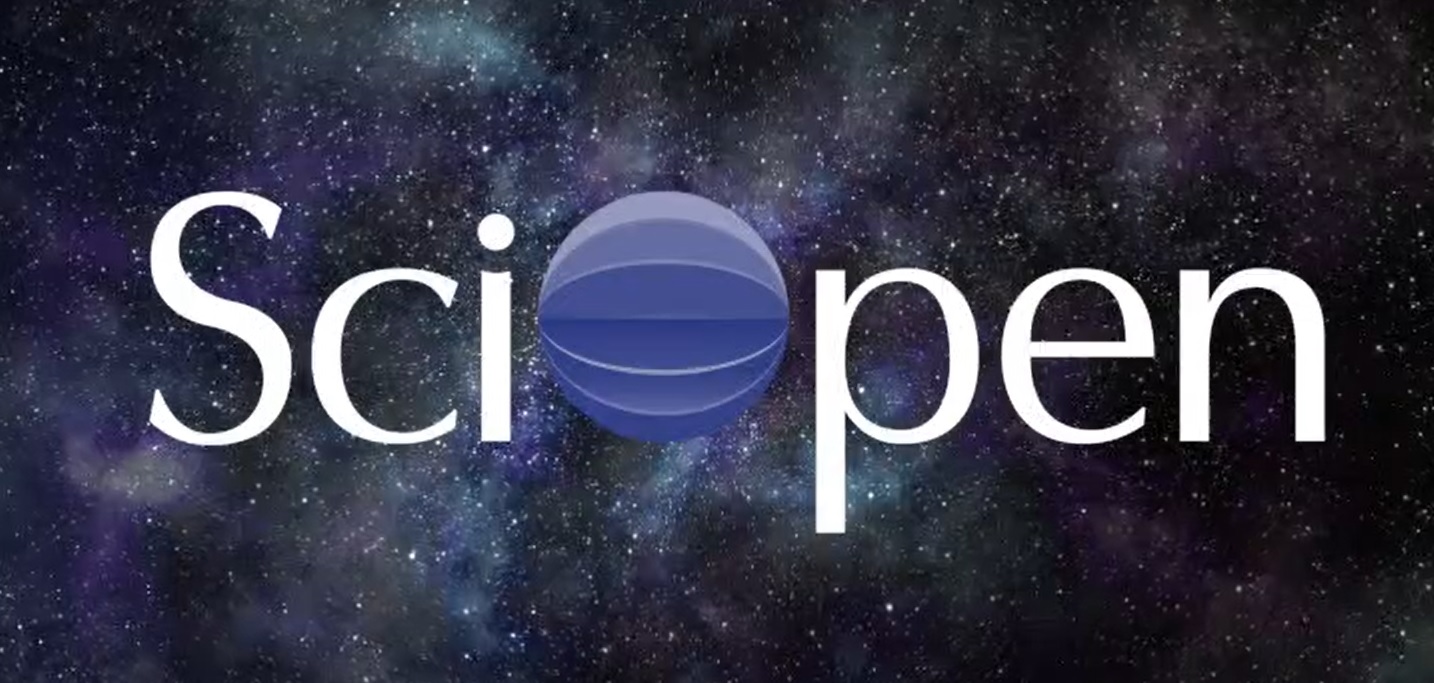 On June 24, 2022, the 5th Forum for World STM Journals, hosted by the Chinese Association for Science and Technology (CAST) and the People's Government of Hunan Province, opened in Changsha. SciOpen (https://www.sciopen.com/home), an international digital publishing platform for STM journals independently developed by Tsinghua University Press, was officially launched at the opening ceremony of the forum.
At the launching ceremony, Xingping Liu, the Minister of Science and Technology Innovation Department of the Chinese Association for Science and Technology (CAST), and Yong Li, the Chairman of Tsinghua University Press, jointly lit up the big screen and announced that SciOpen was officially launched. In the promotional video of SciOpen, many eminent scholars expressed their congratulations on the launch of the platform and placed high expectations on the future development of SciOpen. Among them are Weimin Zheng, the former President of the China Computer Federation (CCF), Academician of the Chinese Academy of Engineering, Editor-in-Chief of Big Data Mining and Analytics, Qionghai Dai, the Chairman of the Chinese Association for Artificial Intelligence (CAAI), Academician of the Chinese Academy of Engineering, Editor-in-Chief of CAAI Artificial Intelligence Research, and James Evans, Professor of Sociology at the University of Chicago and Editor-in-Chief of Journal of Social Computing.
By virtue of Tsinghua University Press's rich experience in running international journals, SciOpen takes into account the requirements of both journal development and user experience, supports digital production, full-media publication, international dissemination, and data analysis and other functions, and provides cloud-based customizable full-process services for the production, publication and dissemination of STM journals. Up to now, SciOpen has released more than 30 English journals and more than 9,000 articles, and has successfully connected with international general search engines, publishing standardization organizations, and academic databases, and is running well.
SciOpen takes advantage of advanced technologies such as big data and artificial intelligence, supports new publishing models such as enhanced publication and data publication, and provides knowledge service functions such as intelligent recommendation, academic portraits, knowledge graphs, and research trend analysis, thereby comprehensively improving its ability to serve scientific research and innovation.
Under the general trend of global open science, SciOpen will provide full-process digital publication and dissemination services for universities, institutes, societies, and editorial offices to develop world-class STM journals. It is committed to building international infrastructure for open science, promoting the construction of an open innovation ecosystem, and playing an active role in serving global scientific and technological innovation.
##
About Tsinghua University Press
Established in 1980, belonging to Tsinghua University, Tsinghua University Press (TUP) is a leading comprehensive higher education and professional publisher in China. Committed to building a top-level global cultural brand, after 41 years of development, TUP has established an outstanding managerial system and enterprise structure, and delivered multimedia and multi-dimensional publications covering books, audio, video, electronic products, journals and digital publications. In addition, TUP actively carries out its strategic transformation from educational publishing to content development and service for teaching & learning and was named First-class National Publisher for achieving remarkable results.
---