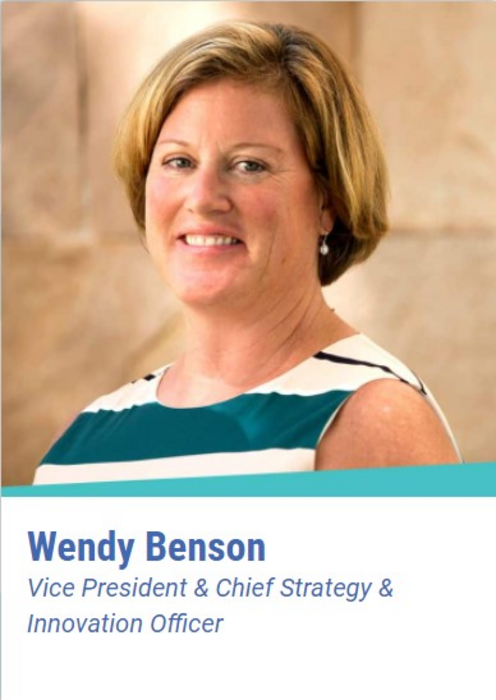 SAN DIEGO, Calif. – July 11, 2022 – Rady Children's Institute for Genomic Medicine® (RCIGM) today announced that Wendy Benson, Chief Strategy and Innovation Officer, will participate in the panel discussion, "Developing a Shared Approach to Implementing Genomic Newborn Screening (gNBS) to Transform the Diagnostic and Therapeutic Odysseys of Children with Rare Inheritable Diseases" at the World Orphan Drug Congress (WODC) to be held from July 11 to 13 in Boston, Massachusetts. WODC brings together leading pharmaceutical and biotech companies, government and regulatory authorities, patient advocacy groups, payers, investors and solution providers to discuss ways to advance orphan drug development and improve access to life-saving therapies.
Joining Ms. Benson for the panel discussion on Wednesday, July 13, will be moderator, Amy Nicole Nayar, VP of US Patient Advocacy and Government Affairs at Novartis Gene Therapies; Tom Defay, Deputy Head Diagnostics Strategy and Development at Alexion Pharmaceuticals; Annie Kennedy, Chief of Policy, Advocacy and Patient Engagement at EveryLife Foundation for Rare Diseases; and Natasha Bonhomme, Chief Strategy Officer and Genetic Alliance Founder at Expecting Health. Ms. Benson will present on BeginNGS™, a novel health care delivery system designed to screen newborns for genetic diseases and connect their doctors with effective treatment options.
RCIGM at WODC:
RCIGM will also host Stand #524, from July 11-13 during regular conference hours. RCIGM staff and others will be on hand to showcase the Institute's Genome-to-Treatment (GTRx™) tool – an automated, virtual disease management system that includes a rapid Whole Genome Sequencing (rWGS®) diagnosis and provides front-line clinicians with the information they need to initiate time-sensitive treatments for critically ill infants and children in intensive care. Currently, the prototype system encompasses about 500 genetic diseases that progress rapidly and have effective, available treatments.
On Monday, July 11, RCIGM will host a reception for industry leaders from 5 to 7 p.m. to celebrate the launch of BeginNGS. The reception will be held at the restaurant, Porto, located on the first floor of the Prudential Center on Ring Road, Boston, MA 02199. To RSVP, click here.
Rady Children's Institute for Genomic Medicine
Rady Children's Institute for Genomic Medicine is transforming neonatal and pediatric health care by harnessing the power of Rapid Precision Medicine™ to improve the lives of children and families facing rare genetic disease. Founded by Rady Children's Hospital and Health Center, the Institute offers the fastest delivery of rapid Whole Genome Sequencing™ to enable prompt diagnosis and targeted treatment of critically ill newborns and children in intensive care. The Institute now provides clinical genomic diagnostic services for a growing network of more than 70 children's hospitals. The vision is for this life-changing technology to become standard of care and enable clinicians nationwide to provide rapid, personalized care. Learn more about the non-profit Institute at RadyGenomics.org. Follow us on Twitter and LinkedIn.

---