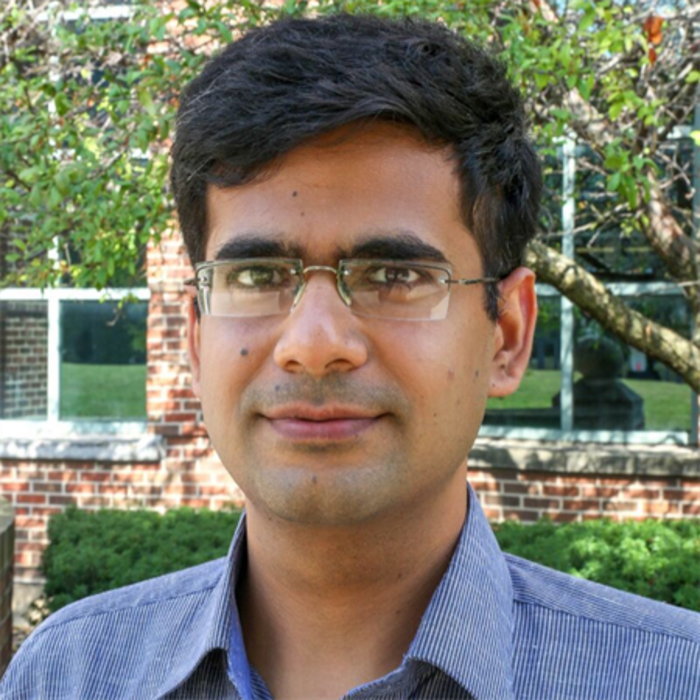 ECE Assistant Professor Saurabh Gupta recently received a coveted NSF CAREER award grant for young faculty to conduct research that will improve robots' abilities to navigate and interact with objects in unstructured environments. This work could lay the path toward assistive home robots and enable robots to better aid humans in injury-prone or hazardous tasks.
Teaching robots to move around and interact with objects in new environments requires improved predictive reasoning about people, places, and things. Gupta's approach is to develop new predictive reasoning models and use them to improve decision-making. His research draws from both classical robotics and machine learning fields.
Conventional classical methods rely on detailed maps of spaces or models of objects for robots to move and interact, said Gupta, noting it can be expensive to acquire them for every new place or situation.
On the other hand, machine learning methods generalize to novel situations, he said, but require massive amounts of data to train the robots how to move and interact properly.
"We want to find a middle ground between classical and machine learning, where we leverage advances in each [area] to design systems in a more practical manner," he said. "We'll [borrow] elements from each area to improve performance and reduce the training complexity of these models."
Gupta and his students will approach this research in three steps. First, they'll identify specific ways that machine learning can advance navigation and object interaction. Second, they'll determine the best sources of data and levels of supervision required to teach the robots how to move and interact. Finally, they will develop new models and learning algorithms for efficient decision-making.
According to Gupta, this new research will build upon the results his group achieved in designing a predictive model that understands how certain physical spaces are laid out. In that work, they designed a technique to learn navigation by watching apartment and home tour videos that people uploaded to the Internet.
"We developed a model that learned semantic cues and statistical regularities in real-world environmental layouts from videos and demonstrated improved efficiency for navigation in novel environments," he said.
Gupta plans to incorporate CAREER-related research results into the new graduate-level course that he recently created on learning-based robotics. Specifically, he'll introduce students to the new tools and techniques he develops from his research. He also aims to share his research advances with undergraduates either by developing a course for them or incorporating his techniques into an existing data science, robotics, or computer vision course.
---