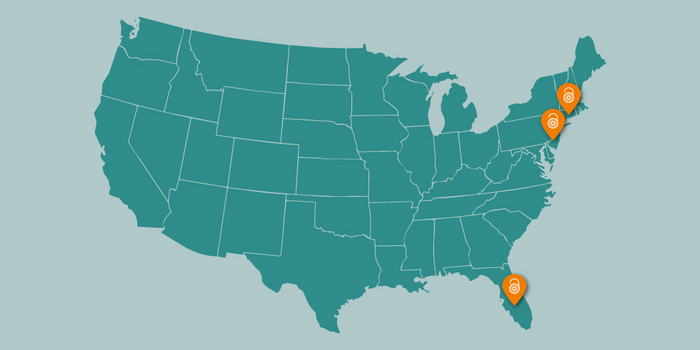 Trio of agreements will support greater access to high quality US research worldwide
IOP Publishing (IOPP) has signed three new Transformative Agreements (TAs) that will accelerate open access (OA) publishing and extend access to high quality research in the United States (US). The three-year read and publish (R&P) agreements with Princeton University, the University of Central Florida and Connecticut College offer unlimited publishing in all IOPP hybrid and gold OA journals. 
The agreements, which will commence on 1 January 2023, will see articles published under an open licence (CC-BY), allowing authors to retain copyright. As well as barrier-free publication, researchers and students affiliated with the three institutions will have reading access to all IOPP journals.
Ying Zhang, Associate Dean for Collection Services & Resource Management at the University of Central Florida Libraries, said the agreement will strengthen UCF's mission of supporting the academic community. "UCF Libraries is delighted to reach this new 3-year agreement with IOP Publishing," Zhang said, "in addition to accessing articles online, UCF researchers and scholars will be able to publish in IOPP journals of their choice without any additional cost."
Kathy Gehring, Serials and E-Resources Librarian at Connecticut College said: "We are very pleased to support Open Access publishing through our new agreement with IOP Publishing. We expect that this agreement will be beneficial to our student and faculty researchers, our faculty authors, and our institution as a whole."
Julian Wilson, sales and marketing director at IOPP said: "OA offers many opportunities for the future of US research, and we see TAs as the most effective way to accelerate the transition. These agreements add to our extensive portfolio of TAs across the globe which all help to help expand the world of physics in the most inclusive way possible."
The three new transformative 'read and publish' licences are the most recent in a series of TAs that IOPP has reached with research institutions and consortia around the world. IOPP has now TAs with 290 institutions in 15 countries.
IOPP has been a leader in OA agreements since instigating the first ever offset agreement in 2014 making OA publishing as easy as possible for authors. Open access publishing increases the visibility of research. This is reflected in IOPP user data which shows that articles published OA receive 81% more downloads and 31% more citations.
In support of the wider adoption of open practices across the physical sciences, IOPP is implementing a programme of activities to encourage and support greater access, transparency and inclusivity to increase the impact of scientific research.
---