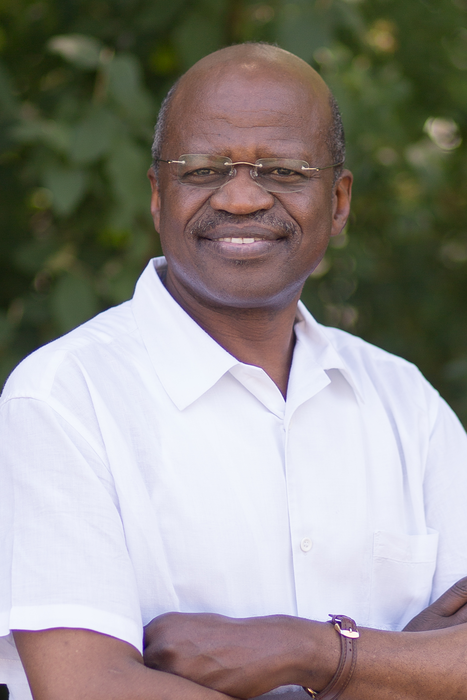 Professor Mamadou Diawara has been elected a "Corresponding Fellow" of the British Academy at their Annual Meeting and is thus now a member of the Academy, where he will be responsible for the disciplinary section "Africa, Asia and the Middle East." Election to the "Corresponding Fellowship" is the highest scientific honor awarded by the Academy in the humanities and social sciences. According to the Academy statutes, only a person who has "achieved great international prestige" in one of the research areas to be promoted by the Academy may be elected. A permanent place of residence outside the United Kingdom. the Isle of Man or the Channel Islands is an additional criterion for appointment.
"The news caught me totally by surprise and made me very happy, of course," said Professor Diawara, adding that it was a great honor to admitted to a circle containing so many luminaires. "The British Academy is an important authority which repeatedly voices its opinion in public debates, and its point of view carries great weight. He stated that he is personally looking forward to interesting lectures and a regular academic exchange with scholars in the humanities and social sciences from all over the world. He is now entitled to use the title "FBA" after his name for his entire life.
Mamadou Diawara, born in 1954, studied at the École Normale Supérieure in Bamako and the École des hautes études en sciences sociales in Paris. Diawara completed his doctorate in anthropology and history in Paris in 1985. This was followed, in 1998, by his habilitation at the University of Bayreuth in Germany and in 2004 by the call to Goethe University Frankfurt. Diawara has taught at universities in Europe and the Americas. He was a Henry Hart Rice Visiting Professor in Anthropology and History at Yale University in the USA and a Fellow at the Wissenschaftskolleg [Institute for Advanced Study] in Berlin. In 1998 Diawara founded Point Sud, the Center for Research on Local Knowledge in Bamako, Mali, together with Moussa Sissoko and other colleagues from Germany, Austria and Mali. Moreover, he was co-initiator of several research promotion projects aimed at the upcoming generation of scholars in Africa and played an active role in programs fostering cooperation between scientists in Africa and other parts of the world.
Mamadou Diawara's research deals with history, oral cultures, media, changing standards, mobility and migration in Africa. His regional focus is on Sub-Saharan Africa, in particular the Sahel countries, and relations between Africa and Southeast Asia, in particular Thailand, where he conducts research on trade, including trade in precious and semiprecious stones. He has received major support for this work from the Cluster of Excellence "The Formation of Normative Orders."
The British Academy was founded in 1902 and is the national academy for the humanities and social sciences of the United Kingdom. It is a community of more than 1,400 leading minds in these areas. The Academy views itself as an institution devoted to promoting research on the national and international level and as a forum for discussion and engagement. This year a total of 85 Fellows were elected including 52 from the United Kingdom, 29 Corresponding Fellows and four Honorary Fellows.
In her welcoming speech, Professor Julia Black, President of the British Academy, said: "I am delighted to welcome these distinguished and pioneering scholars to our Fellowship. (…) With our new Fellows' expertise and insights, the Academy is better placed than ever to open new seams of knowledge and understanding and to enhance the wellbeing and prosperity of societies around the world. I congratulate each of our new Fellows on their achievement and look forward to working with them." 
The ethnologist Prof. Mamadou Diawara has been elected a Corresponding Fellow of the British Academy. (Photo: Normative Orders, Frankfurt/Main)
Further information
Institute of Ethnology
Administrative Office
Tel: +49 (0)69 798-33064
ethnologie@em.uni-frankfurt.de
---