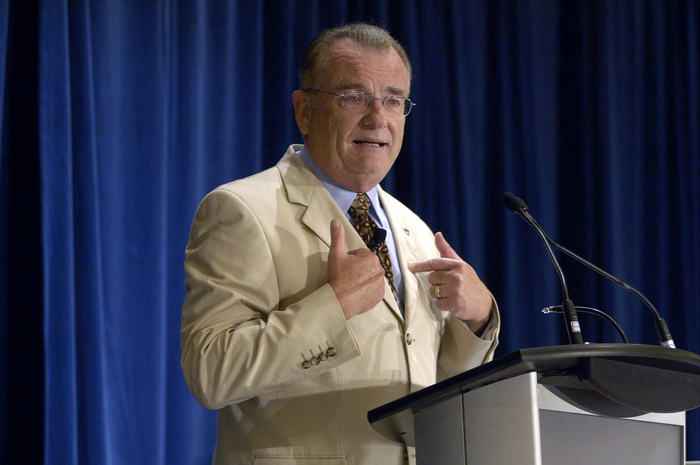 Toronto – Professor Gary Latham of the University of Toronto's Rotman School of Management is the 2022 recipient of the Dave Ulrich Impact Award for his contributions to broadly advancing the practice of human resource management.
Prof. Latham will be presented with the award by the Human Resource Division of the Academy of Management (AOM) this weekend at the annual meeting of the Academy in Seattle. The award recognizes excellence in the application of theory and research in practice and/or public policy. His ground-breaking and life-long research on goal setting has significantly advanced the practice of human resource management. He has published hundreds of academic and practitioner articles that advance our understanding of the motivational effects of goals.
Latham is the Secretary of State Professor of Organizational Behaviour at the Rotman School. He has served as the president of three psychology practitioner and academic organizations including the Work and Organizational Psychology division of the International Association of Applied Psychology, the Canadian Psychological Association (CPA) and the Society for Industrial-Organizational Psychology (SIOP). He is a Fellow of the CPA, SIOP, American Psychological Association, Association for Psychological Science, Academy of Management, National Academy of Human Resources and the Royal Society of Canada.
Previously from the Academy of Management, he received the Herbart H. Heneman Jr. Award for Career Achievement in Human Resource Management, the Distinguished Scholar- Practitioner Award, the Lifetime Achievement Award from the Organizational Behavior division, and the Thomas A. Mahoney Mentoring Award from the Human Resource Management division. Prof. Latham has also received both the SIOP's Distinguished Contributions to Science award and its Distinguished Professional Contributions award.
The Academy of Management is the largest global association devoted to management and organization research, with 20,000 members from more than 120 countries across six continents. In addition to Insights, an online magazine with easy-to-read, evidence-based research for managers and business leaders, AOM publishes six top-rated journals with the most authoritative and diverse management research findings.
The Rotman School of Management is part of the University of Toronto, a global centre of research and teaching excellence at the heart of Canada's commercial capital. Rotman is a catalyst for transformative learning, insights and public engagement, bringing together diverse views and initiatives around a defining purpose: to create value for business and society. For more information, visit www.rotman.utoronto.ca
-30-
For more information:
Ken McGuffin
Manager, Media Relations
Rotman School of Management
University of Toronto
E-mail:mcguffin@rotman.utoronto.ca
---