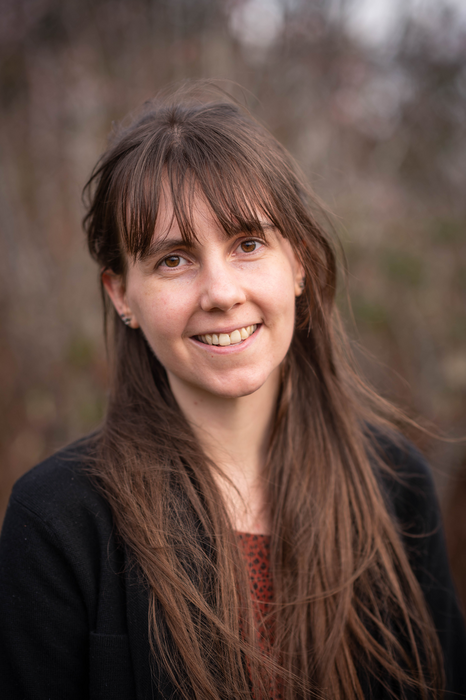 When UBC faculty of forestry researcher Dr. Lorien Nesbitt studied patterns of vegetation and green spaces in the United States a few years ago, she found widespread inequities. In many of the 10 metropolitan areas included in the study, comprising over 100 cities and towns, income and education were strongly correlated to the amount of access to green space. In other words, the poorer and less educated you were, the less likely you were to have convenient access to the aesthetic and health benefits of vegetation around you. And vice versa – people with more economic means and education had better access to green space.
Her latest study, led by PhD candidate in forestry Jessica Quinton, which covers 31 major Canadian cities, paints quite a different picture. In Canada, the study suggests, there are no consistent patterns of inequity, education and income are not always linked to more vegetation access, and many cities show limited or no evidence of inequitable access to vegetation.
"While it may seem to be good news—and it is, in some cities—planners must not be complacent," says Dr. Nesbitt. "Inequities still exist and every city should consider its specific local conditions to provide equitable vegetation access for all of its citizens."
The team measured vegetation with the help of remote sensing tools developed by Agatha Czekajlo, a former master's student in professor Nicholas Coops' lab in the faculty of forestry.
"Vegetation connects to aesthetic and relaxation benefits and ultimately to health," says Quinton. "We wanted to find out how much vegetation is there in Canada's major cities, compared to the built environment – defining vegetation as a range of green plants and spaces, such as parks, street trees, lawns, gardens and any roadside plantings."
To ensure the study was comprehensive, the researchers selected the biggest urban centres based on 2016 Canadian census data—Vancouver, Calgary, Edmonton, Regina, Winnipeg, Ottawa, Montreal, Toronto, Halifax and St. John's, among others. All told, these 31 cities are home to 45 per cent of the Canadian population.
The millennial variable
The study analyzed education, household income, recent immigration status, those who identify as either Indigenous or visible minorities, population density, and distance to the nearest central business district. It also looked at correlations between age and access to vegetation, in particular at those born between 1981 and 1996—in other words, millennials.
Research already shows that millennials often live in urban centres and frequently choose denser areas that are centrally located for walkability but also typically associated with lower vegetation, says Quinton.
"What we found was millennials are associated with lower vegetation, in Burnaby, Calgary, Toronto, Ottawa, Montreal, Quebec and St. John's, suggesting that this demographic has trouble accessing vegetation across cities and regions or prioritizes other features when choosing where to live. Given Canada's current housing crisis, this may also suggest a lack of mobility within a demographic struggling to enter the market."
Significant differences across cities
In eight of the cities, the researchers found that household income was associated with better access to vegetation. This was most predominant in Western Canada and the Montreal metropolitan area. But in other cities like Calgary, Regina and Ottawa, education was more strongly associated with better access.
Overall, there was a lot of variability in patterns of vegetation distribution between cities. Says Dr. Nesbitt "This may be explained by cities' different developmental and cultural histories as well as their current development and urban greening practices and the pressures that drive local inequities, such as housing prices. Canada is diverse and so are our cities. While this makes it challenging to establish one common narrative, we can conclude that Canadian cities are not immune to green inequity."
Context-specific planning needed
Ultimately, according to the authors, more emphasis needs to be placed on contextually rooted approaches to urban planning and design.
"There is no one size fits all solution. Future planning approaches need to consider funding existing and new greening initiatives in sparsely vegetated neighborhoods, alongside more democratic and inclusive processes that meet the needs and address the concerns of local residents Canada-wide," says Dr. Nesbitt.
---
Journal
Landscape and Urban Planning
Method of Research
Observational study
Subject of Research
Not applicable
Article Title
Wealthy, educated, and… non-millennial? Variable patterns of distributional inequity in 31 Canadian cities
Article Publication Date
1-Nov-2022