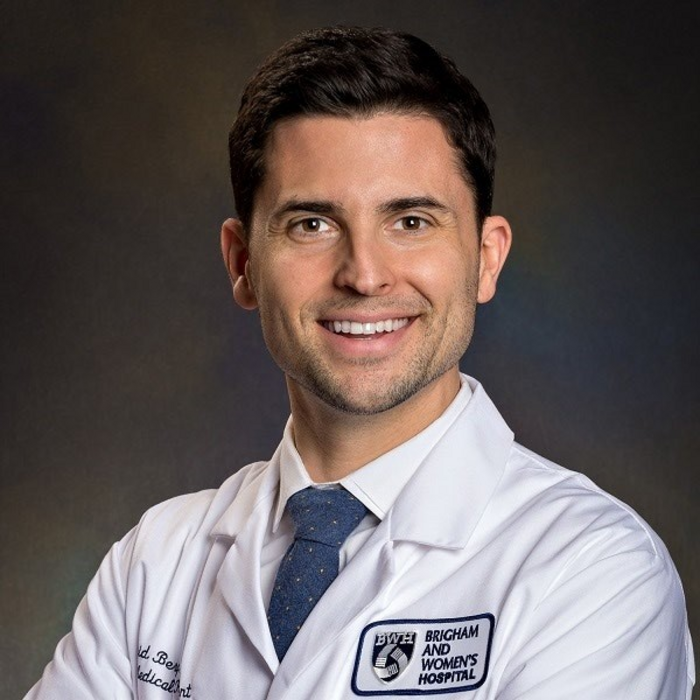 A clinical trial of patients with COVID-19 led by investigators at the TIMI Study Group at Brigham and Women's Hospital and the Critical Care Cardiology Trials Network (CCCTN) has found that full-dose anticoagulation lowers the risk of blood clotting complications compared with standard-dose prophylactic anticoagulation. Investigators presented their findings at a Hot Line session at ESC Congress 2022. Results from previous clinical trials assessing strategies for preventing blood clots in patients with COVID-19 have been mixed. The COVID-PACT trial enrolled critically ill patients with COVID-19 from sites across the U.S. Patients were randomized to receive either full-dose or standard-dose prophylactic anticoagulation therapy. A total of 390 patients were randomized to an anticoagulation strategy. Investigators found that the risk of venous or arterial clotting complications was 44 percent lower among patients who received full-dose compared to standard-dose. Fatal or life-threatening bleeding occurred in four patients in the full-dose group compared to one patient in the standard-dose group.
"Until now, the optimal strategy for preventing blood clots among patients who are critically ill with COVID-19 has remained uncertain," said David Berg, MD, MPH, of the Division of Cardiovascular Medicine. "COVID-PACT shows that, compared with standard-dose prophylaxis, full-dose anticoagulation more effectively prevents the clotting complications of COVID-19."
Read more in Circulation.
---
Method of Research
Randomized controlled/clinical trial
Subject of Research
People
Article Title
Anticoagulation and Antiplatelet Therapy for Prevention of Venous and Arterial Thrombotic Events in Critically Ill Patients with COVID-19: COVID-PACT
Article Publication Date
29-Aug-2022
COI Statement
EAB, DDB, MSL, JFK, SAM, MOD, CTR, VBZ, SDW, MSS and DAM are members of the TIMI Study Group which has received institutional research grant support through Brigham and Women's Hospital from Abbott, Amgen, Anthos Therapeutics, ARCA Biopharma, Inc., AstraZeneca, Bayer HealthCare Pharmaceuticals, Inc., Daiichi-Sankyo, Eisai, Intarcia, Ionis Pharmaceuticals, Inc., Janssen Research and Development, LLC, MedImmune, Merck, Novartis, Pfizer, Quark Pharmaceuticals, Regeneron Pharmaceuticals, Inc., Roche, Siemens Healthcare Diagnostics, Inc., Softcell Medical Limited, The Medicines Company, Zora Biosciences. EAB received personal fees from Amgen, Kowa, Novartis, Novo Nordisk, Servier, Medscape and PriMed. DDB is supported by Harvard Catalyst KL2/CMeRIT (NIH/NCATS grant UL 1TR002541) and has received consulting fees from AstraZeneca, Mobility Bio, Inc., and Youngene Therapeutics, honoraria from the Medical Education Speakers Network (MESN), and participates on clinical endpoint committees for studies sponsored by Kowa Pharmaceuticals. MSL has investments in Pfizer, Merck and Vertex Pharmaceuticals. JMC received institutional grant function from CSL Behring, NHLBI, and PCORI and personal fees from Abott, Alnylam, Bristol Myers Squibb, Pfizer, Sanofi and Roche and participates in advisory committees for Sanofi, Bristol Myers Squibb, Anthos, Abbott, Takeda and Werfen. IB has investments in Gen1E Lifesciences. SC reports personal fees from Edward Lifesciences, Medtronic, and Abbott. AC has investments in Pfizer and Merck, and receives royalties from Uptodate. MHI received institutional grant funding from Alexion Pharmaceuticals. EYK reports institutional 10.1161/CIRCULATIONAHA.122.06153325 grant funding from Windtree Therapeutics, American Heart Association, American Thoracic Society, Bayer AG, American Lung Association, US Agency for International Development, Hoffman-LaRoche AG, NIH, provides expert testimony for Wapner Newman, Sugarman, Stephen R. Fine and Anderson, Moschetti, and Tafany PLLC, has an advisory role for Cell Reports Medicine and American Lung Association, and has patents pending with the Brigham and Women's Hospital. MOD reports personal fees from Novartis, Janssen, CRICO, AstraZeneca and Medscape. RP reports personal fees from Abiomed. CTR reports personal fees from Anthos, Bayer, Bristol Myers Squibb, Boehringer Ingleheim, Daiichi Sankyo, Jansen and Pfizer. SDW reports personal fees from AstraZeneca, Boston Clinical Research Institute, Icon Clinical, Novo Nordisk and that spouse is an employee of Merck. MSS reports personal fees from Althera; Amgen; Anthos Therapeutics; AstraZeneca; Beren Therapeutics; Bristol-Myers Squibb; DalCor; Dr. Reddy's Laboratories; Fibrogen; Intarcia; Merck; Moderna; Novo Nordisk; Silence Therapeutics. DAM reports personal fees from ARCA Biopharma, Inlammatix, Merck, Novartis and Roche and is an advisor to InCarda Therapeutics. CFB, WG, JNK, EM, DM, JMM, AM, MNS, SSS, SVD, and MZ have no disclosures.