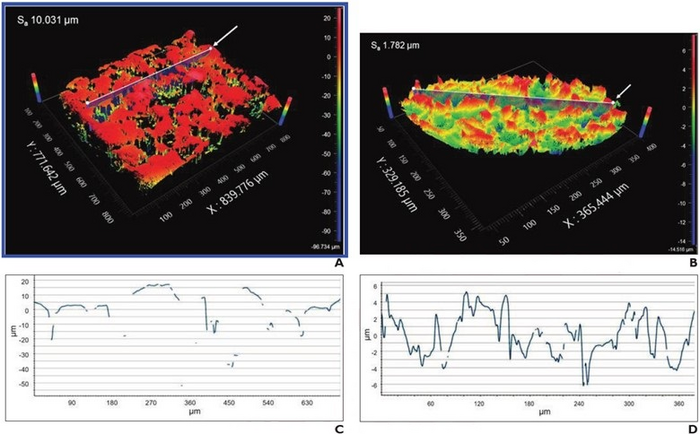 Leesburg, VA, September 6, 2022—According to ARRS' American Journal of Roentgenology (AJR), ultrasound color Doppler twinkling may aid the detection of certain biopsy markers in metastatic axillary nodes that resume normal morphology after neoadjuvant systemic therapy.
Noting that certain breast biopsy markers exhibited actionable twinkling (i.e., sufficient confidence to rely solely on twinkling for target localization) in cadaveric breast, "twinkling was observed with greater confidence for C1-6 and 9L than ML6-15 transducer," wrote first author Christine U. Lee, MD, PhD, from the department of radiology at Mayo Clinic in Rochester, MN. "Actionable twinkling was associated with higher marker surface roughness."
Dr. Lee and colleagues evaluated 35 commercial breast biopsy markers for twinkling artifact in various experimental conditions, including scanning medium (solid gel phantom, ultrasound coupling gel, cadaveric breast), transducer (ML6-15, 9L, C1-6), and embedding material (present vs. absent). Markers were then assigned twinkling scores from 0 (confident in no twinkling) to 4 (confident in exuberant twinkling); score ≥3 represented actionable twinkling.
Ultimately, three breast biopsy markers—Cork, Q, and MRI (Flex)—exhibited actionable ultrasound twinkling for ≥2 transducers in cadaveric breast. Additionally, surface roughness was significantly higher for markers with than without actionable twinkling for the C1-6 (median values: 0.97 vs 0.35, p=.02) and 9L (1.75 vs. 0.36; p=.002) transducers.
"The use of twinkling artifact to help detect biopsy markers by ultrasound could impact breast radiologists in performing preoperative localization procedures after NST," the authors of this AJR article concluded, thus impacting breast surgeons in performing intraoperative localization.
An electronic supplement to this AJR article is available here.
---
North America's first radiological society, the American Roentgen Ray Society (ARRS) remains dedicated to the advancement of medicine through the profession of medical imaging and its allied sciences. An international forum for progress in radiology since the discovery of the x-ray, ARRS maintains its mission of improving health through a community committed to advancing knowledge and skills with the world's longest continuously published radiology journal—American Journal of Roentgenology—the ARRS Annual Meeting, InPractice magazine, topical symposia, myriad multimedia educational materials, as well as awarding scholarships via The Roentgen Fund®.
MEDIA CONTACT:
Logan K. Young, PIO
44211 Slatestone Court
Leesburg, VA 20176
703-858-4332
---
Journal
American Journal of Roentgenology
Method of Research
Imaging analysis
Subject of Research
People
Article Title
Factors associated with ultrasound color Doppler twinkling by breast biopsy markers: In vitro and ex vivo evaluation of 35 commercially available markers
Article Publication Date
31-Aug-2022