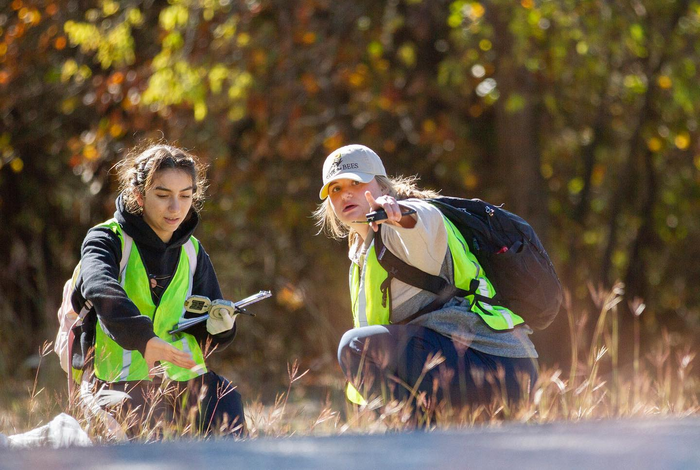 As part of its mission to protect Arlington's natural environment through education, service and advocacy, the Arlington Conservation Council (ACC) has established an endowment for scholarships and research at The University of Texas at Arlington.
The endowment was initiated with a $33,956 donation from ACC and will be administered by UTA's Office of the Vice President for Research. Funds distributed will support students whose scholarship and research further ACC's mission.
"It is a pleasure to partner with UTA to promote environmental integrity and climate resilience," said Dick Schoech, president of the ACC board of directors. "We're proud to support students and researchers determined to foster a sustainable future."
Awards granted from the endowment will support student scholarships, graduate fellowships or grants, and expenses related to student research.
Scholarships will go to undergraduates who have attended the University for two consecutive semesters immediately before the application deadline. Interdisciplinary activities that benefit the city of Arlington and engage multiple organizations will receive priority.
"The Arlington Conservation Council's generous initiative is a testament to the strength of UTA's partnerships in our community," UTA President Jennifer Cowley said. "This endowment will empower young researchers to think big as they approach issues of climate change and environmental sustainability."
James Grover, UTA's interim vice president for research, said the endowment will deepen the University's impact in the community.
"We want to thank the Arlington Conservation Council for its desire to establish an endowed fund to support student scholarships and advance research related to conservation and preservation," Grover said. "Community service and engagement are pillars of UTA's research mission, and this generous gift will deepen that commitment."
---