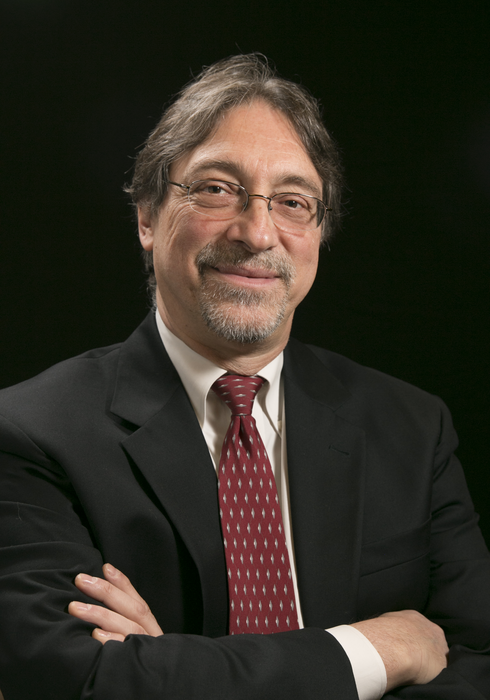 EAST HANOVER, NJ – September 9, 2022 – John DeLuca, PhD, senior vice president of research and training at Kessler Foundation, received a five-year, $468,019 grant from the National Multiple Sclerosis Society to continue the long-running "MS Fellowship in Neuropsychological Rehabilitation" program.
This is the fourth consecutive National MS Society grant awarded to the Foundation since 2007. The awards have provided a total of $1.62 million earmarked for multiple sclerosis (MS) fellowship training for scientists working toward careers dedicated to improving the lives of people with MS. This investment by the Society is driving progress toward stopping MS, restoring function, and ending MS forever – the goals of the widely endorsed Pathways to Cures for MS to better align the global MS research community around the most promising areas to cure MS for every single person as fast as possible.
"The goal of the program is to nurture fellows' enthusiasm for rehabilitation research with guidance and in-depth understanding of research integrity issues," said Dr. DeLuca, the grant's principal investigator. Foundation scientists serve as role models in the field of multiple sclerosis rehabilitation while teaching domain-specific skills and scientific methodology.
"Our postdoctoral fellowship program has a long history of success in equipping young scientists with the skills they need to improve the scientific basis of medical rehabilitation and expand effective treatment options for persons with MS and other neurological illnesses," asserted Dr. DeLuca. "This is accomplished by providing training of postdoctoral fellows in neuropsychology, cognitive rehabilitation, and cognitive/translational neuroscience in a clinically oriented medical rehabilitation research facility," he added.
"A unique feature of our program is highly individualized 'research training plans' designed by each postdoctoral fellow in close collaboration with their mentor. We feel this has been a major part of our success," Dr. DeLuca explained. Training activities are customized to fellows' strengths, deficiencies, and interests, which enables them to acquire and enhance skills in scientific writing and grant submissions as independent researchers.
"The interests of every fellow are nurtured so that each develops a novel line of research. Fellows are closely guided through each step of the research process, from idea curation, design, and proposal submission to data collection and analysis, culminating in publication in peer-reviewed journals and presentations at national conferences," concluded Dr. DeLuca.
Funding: National MS Society (MB-2107-38097)
About the National Multiple Sclerosis Society
The National MS Society, founded in 1946, funds cutting-edge research, drives change through advocacy, and provides programs and services to help people affected by MS live their best lives. Connect to learn more and get involved: nationalMSsociety.org, Facebook, Twitter, Instagram, YouTube, or 1-800-344-4867.
About Multiple Sclerosis
Multiple sclerosis is an unpredictable, often disabling disease of the central nervous system. There is currently no cure for MS. Symptoms vary from person to person and range from numbness and tingling to mobility challenges, blindness, and paralysis. An estimated 1 million people live with MS in the United States. Most people are diagnosed between the ages of 20 and 50 and it affects women three times more than men.
About John DeLuca, PhD
John DeLuca, PhD, is the senior vice president for Research and Training at Kessler Foundation, a professor in the departments of Physical Medicine & Rehabilitation and Neurology at Rutgers -New Jersey Medical School. He is board certified in rehabilitation psychology by the American Board of Professional Psychology. Dr. DeLuca is internationally known for his research on disorders of memory and information processing in a variety of clinical populations including multiple sclerosis, traumatic brain injury, aneurysmal subarachnoid hemorrhage, and chronic fatigue syndrome. Dr. DeLuca has published more than 350 articles and book chapters in these areas, has edited seven books in neuropsychology, neuroimaging, and rehabilitation, and is co-editor of the "Encyclopedia of Clinical Neuropsychology." He has received over $40 million in grant support for his research. Dr. DeLuca's most recent research ventures include the cerebral mapping of human cognitive processes using functional neuroimaging, as well as the development of research-based techniques to improve cognitive impairment.
For information, contact:
Deb Hauss, senior staff writer, 973.324.8372, Dhauss@KesslerFoundation.org
Carolann Murphy, senior medical writer, Cmurphy@KesslerFoundation.org
Stay Connected with Kessler Foundation
Twitter | Facebook | YouTube | Instagram | iTunes & SoundCloud
---