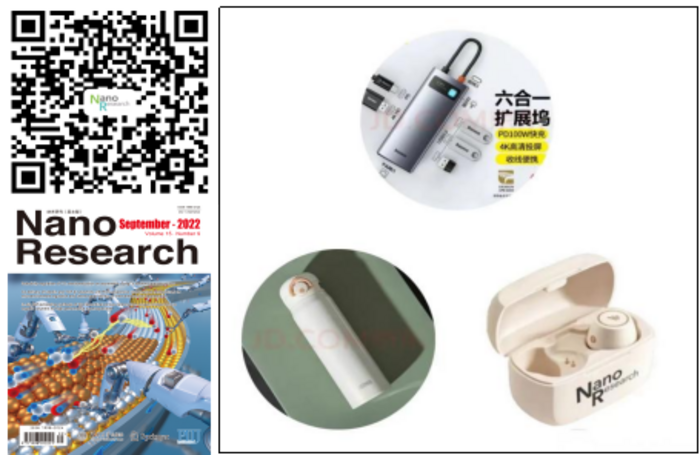 On September 9, 2022, the cumulative number of published papers of Nano Research exceeded 5,000! From 2008 to 2022, the number of published papers grows substantially from 54 to more than 1000. Looking back on the fifteen years of struggle, Nano Research could not have achieved great success without the support of its readers and authors!
Since every reader is a participant or witness to the growth of Nano Research, we sincerely invite you to participate in the "Tell Your NR Story" Activity which aims to give awards back to readers.
How to Participate: Leave a message in the WeChat comment area and tell your story about Nano Research. The editorial office would select 30 lucky participants and present exquisite gifts (as shown in the picture below). This activity starts on September 9 and ends on September 18. The list of winners will be announced on September 19, so stay tuned!
About Nano Research
Nano Research is a peer-reviewed, international and interdisciplinary research journal, publishes all aspects of nano science and technology, featured in rapid review and fast publishing, sponsored by Tsinghua University and the Chinese Chemical Society. It offers readers an attractive mix of authoritative and comprehensive reviews and original cutting-edge research papers. After 15 years of development, it has become one of the most influential academic journals in the nano field. In 2022 InCites Journal Citation Reports, Nano Research has an Impact Factor of 10.269 (9.136, 5 years), the total cites reached 29620, ranking first in China's international academic journals, and the number of highly cited papers reached 120, ranked among the top 2.8% of over 9000 academic journals.
---