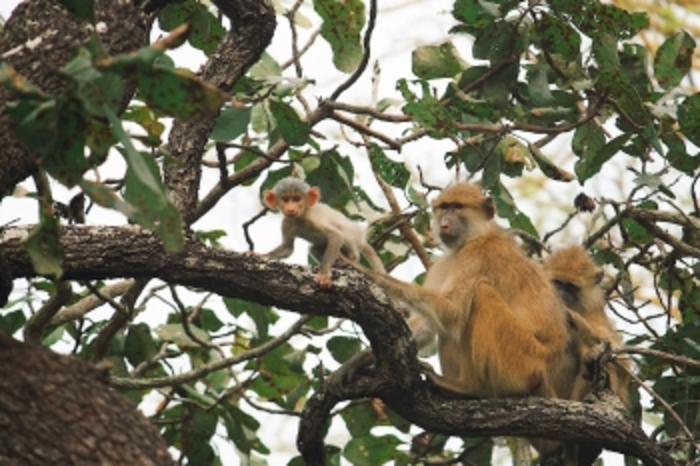 New research shows female Kinda (kihn-dah) baboons who have strong social connections with other female and male baboons, or are more dominant, have babies who become independent faster than others.
India Schneider-Crease, an evolutionary anthropologist at Arizona State University recently published a paper about her findings that took eight years of data collection in Zambia. The paper, "Stronger maternal social bonds and higher rank are associated with accelerated infant maturation in Kinda baboons," is published in Animal Behaviour.
"One possible benefit of this is that if the infant is able to mature faster, it can start feeding independently more quickly," Schneider-Crease said. "The female can redirect her energy into maintaining her own condition and getting herself ready to get pregnant again and invest in another baby."
To schedule an interview with Assistant Professor Schneider-Crease please contact us and she can talk more about the Kasanka Baboon Project and her work at ASU.
Story with additional details here.
More images and B-roll in video.
About ASU
Arizona State University has developed a new model for the American Research University, creating an institution that is committed to access, excellence and impact. ASU measures itself by those it includes, not by those it excludes. As the prototype for a New American University, ASU pursues research that contributes to the public good, and ASU assumes major responsibility for the economic, social and cultural vitality of the communities that surround it.
# # #
---
Article Title
Stronger maternal social bonds and higher rank are associated with accelerated infant maturation in Kinda baboons
Article Publication Date
1-Jul-2022