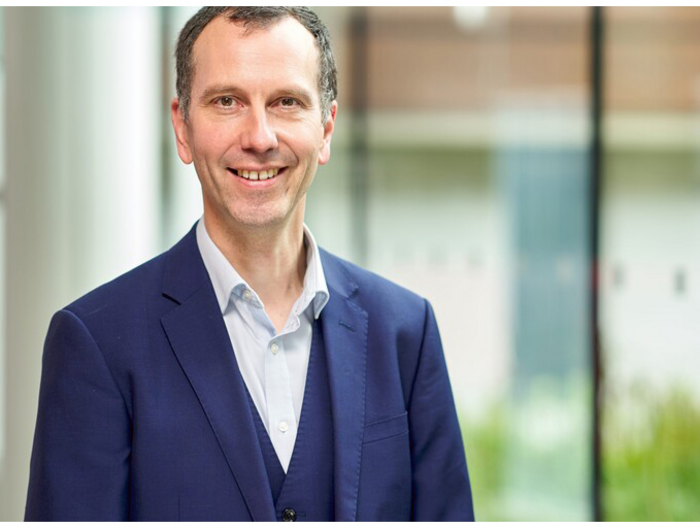 Aston University researchers used special software to monitor participants' gaze for two weeks, measuring symptoms before and after
First time that guidance has been scientifically validated.
Wednesday 21 September, 2022 | Birmingham, UK
It's long been recommended as a way of easing eye strain while working at a computer screen. Now the 20-20-20 rule – taking a break of at least 20 seconds, every 20 minutes, to look at least 20 feet away - has been confirmed by scientists at Aston University to help ease some of the symptoms of prolonged computer use.
It's estimated that at least half of people using computers in their regular work have some form of digital eye strain, resulting in eye surface problems including irritation and dryness, or vision issues such as headaches or blurred vision. Humans normally blink around 15 times each minute. When staring at screens, this number decreases generally to half that rate or less. That can lead to dry, irritated, and tired eyes, but twenty seconds focusing elsewhere is long enough for the eyes to relax enough to reduce the strain.
This is the first time that the 20-20-20 guidance rule has been properly validated.
Researchers at Aston University's College of Health and Life Sciences set up their study with the help of 29 participants who suffer from symptoms of eye strain. Special software downloaded onto the participants' own laptop computers used the built-in laptop camera both to check if a user was sitting at the screen and to monitor their gaze direction every few seconds. After 20 minutes of continuous screen viewing, the programme flashed up a message, asking users to rest for 20 seconds while looking at any distant target around 20 feet away, such as out of the window or across a room. The message couldn't be removed until the task was performed correctly, as measured by the app.
Participants' digital eye strain symptoms were measured before and after two weeks of using the reminders, and one week after completing the study. Results showed a marked decrease in symptoms including dryness, sensitivity and discomfort.
Professor James Wolffsohn, Professor of Optometry at Aston University, who led the research in collaboration with the University of Valencia, Spain, said: "The one previous study merely asked people to carry out the suggestions; but here the access control on the software meant we could be sure that participants really had looked away every 20 minutes. We saw a consequent improvement in the symptoms of the group as a whole."
Researchers noted that after the study, the participants' eye symptoms returned to what they had been before the intervention. Professor Wolffsohn says: "We are planning to conduct longer term studies to see whether we can teach eyelid muscle memory impulses to blink more often during digital viewing, to help mitigate this chronic issue without long term use of reminders."
The findings confirm that people should try and take breaks from their screens. He added: "Although we used sophisticated software, it's easy for others to replicate the effect by setting a timer on their phone, or downloading a reminder app. It's a simple way of reminding yourself to take regular breaks for the good of your eyes."
The effects of breaks on digital eye strain, dry eye and binocular vision: Testing the 20-20-20 rule was published in Contact Lens and Anterior Eye journal.
ENDS
Notes to Editors
Founded in 1895 and a university since 1966, Aston is a long-established university led by its three main beneficiary groups – students, business and the professions, and the West Midlands region and wider society. Located in Birmingham at the heart of a vibrant city, the campus houses all the University's academic, social and accommodation facilities for our students. Professor Aleks Subic is the Vice-Chancellor & Chief Executive.
In 2022 Aston University was ranked in the top 25 of the Guardian University Guide, based on measures including entry standards, student satisfaction, research quality and graduate prospects. The Aston Business School MBA programme was ranked in the top 100 in the world in the Economist MBA 2021 ranking.
For media inquiries in relation to this release, please contact Samantha Rey at Campus PR on 07977 469088 or email samantha@campuspr.co.uk
Or at Aston University, please contact Rebecca Hume, Press and Communications Manager, on (+44)7557 745416 or email: r.hume@aston.ac.uk
Be first to get the latest news, research and expert comment from Aston
by following us on Twitter
Need an expert for your story? Browse our expert directory
---
Journal
Contact Lens and Anterior Eye
Method of Research
Data/statistical analysis
Subject of Research
People
Article Title
The effects of breaks on digital eye strain, dry eye and binocular vision: Testing the 20-20-20 rule