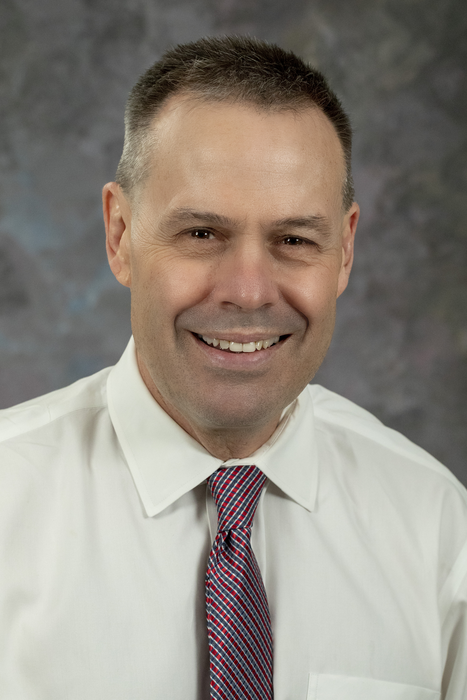 SAN ANTONIO — Oct. 3, 2022 — Dr. Joe McDonough has been named vice president of Southwest Research Institute's Chemistry and Chemical Engineering Division. McDonough previously served as director of the division's Pharmaceuticals and Bioengineering Department.

"I am privileged to step into this role to lead SwRI's Chemistry and Chemical Engineering Division," McDonough said. "The Institute has a longstanding legacy as pioneers and visionaries in the chemistry field. We have an exceptional staff working to advance technologies in multiple disciplines."

The Chemistry and Chemical Engineering Division is one of SwRI's longest-running organizations, with chemistry and related technologies being a research focus since its founding in 1947. As vice president, McDonough will oversee a staff of more than 200, working in five departments: Analytical and Environmental Chemistry, Chemical Engineering, Fire Technology, Geosciences and Engineering, and Pharmaceuticals and Bioengineering.

"Our staff continues to innovate and expand capabilities to meet changing clients' needs," McDonough said. "In keeping with SwRI's mission, we will continue to innovate and expand our research programs and transition technologies to the marketplace. We will remain at the forefront for our clients, providing new discoveries, high-impact advanced development and critical analyses."

McDonough joined the Institute in 2000 and was appointed director of SwRI's Pharmaceuticals and Bioengineering Department in 2008. Under McDonough's leadership, the department has grown its microencapsulation, formulation and clinical supply of pharmaceuticals and vaccine development programs, integrating Good Manufacturing Practices and ISO quality measures. McDonough leads a chemical weapons medical countermeasures program, developing a cyanide antidote licensed for clinical development as well as a vaccine for tularemia, a potential biothreat. His team is developing treatments for filovirus, type 1 diabetes, COVID-19 and other emerging threats as well as a controlled-release steroid formulation that has been licensed for commercialization.

McDonough holds a doctorate in organic chemistry from Texas Tech University and a bachelor's in chemistry from the University of Dallas. He is a member of the editorial board for Military Medical Science Letters. McDonough is an inventor of 16 U.S. patents, four of which have been licensed. In addition to his role at SwRI, McDonough still serves as an officer in the U.S. Army Reserve.

For more information, visit https://www.swri.org/technical-divisions/chemistry-chemical-engineering.
---