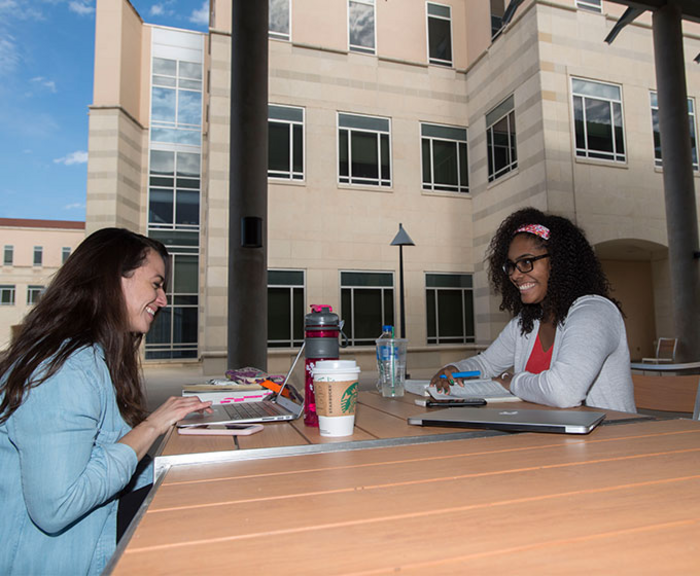 OCTOBER 11, 2022 — The University of Texas at San Antonio has been awarded a five-year, $3 million grant from the National Science Foundation (NSF) to study pedagogical approaches for supporting Hispanic and underrepresented students in STEM disciplines.
The funding will advance the university's strategic goal to become a model for student success, a great public research university, and an exemplar for strategic growth and innovative excellence.
"I deeply believe education is the primary driver of social mobility, and this award greatly enhances UTSA's efforts to develop even more innovative programs to support future Roadrunners and students from all backgrounds nationwide," said UTSA President Taylor Eighmy. "From our selection as a recipient of the prestigious Seal of Excelencia to our more recent induction as a founding member of the Alliance of Hispanic Serving Research Universities, we are incredibly honored to be recognized for our commitment to advancing Latino student success in San Antonio and beyond."
Senior Vice Provost for Academic Affairs and Dean of the University Heather Shipley will serve as principal investigator for the project, titled "HSI Institutional Transformation Project: STEM Undergraduate Education through a Hispanic Student Success Framework."
Co-principal investigators are Mark Appleford, associate vice provost of undergraduate studies and associate professor of biomedical engineering in the Margie and Bill Klesse College of Engineering and Integrated Design; Arturo Montoya, associate dean of undergraduate studies in the Klesse College and associate professor of civil engineering and environmental engineering and construction management; and Vanessa Sansone, assistant professor of educational leadership in the College of Education and Human Development.
The goal of the cross-disciplinary team, said Shipley, is to develop an HSI Student Success Servingness Framework that can be replicated at other HSIs nationwide.
The framework will focus on pedagogy development through evidence-based teaching approaches and will include enhanced student peer mentoring, professional development of graduate students and faculty, and review of current policies and practices with a focus on diversity, equity and inclusion.
Ultimately, the integrated Servingness Framework will be used to improve student learning and self-efficacy by developing new instructional methods and implementing curricular changes through teaching approaches and instructor coaching.
"The concept of 'servingness' corresponds closely to UTSA's vision of becoming a Hispanic Thriving Institution," said Shipley. "While universities are federally designated as HSIs based on enrollment demographics, 'servingness' is a multi-faceted approach to understanding how well universities actually are supporting their Hispanic students and developing organizational change to enhance that support."
As part of developing the Servingness Framework, the project will accomplish the following tasks:
Pedagogical development of engineering courses focused on computational literacy, including professional development of graduate students and faculty

Review of current policies, practices and structures for undergraduate students with a focus on diversity, equity and inclusion

Development and subsequent expansion of peer mentoring programs and teaching academy for graduate teaching assistants.
In addition to increasing the retention, graduation and persistence rates of the students, Shipley said she expects the project to give faculty opportunities to develop innovative, equity-centered evidence-based best practice teaching approaches that enhance student learning and equity in the classroom, which in turn provides students with marketable skills to be successful in the workforce.
"UTSA is committed to increasing representation of Hispanic students in STEM degree programs and ultimately in the STEM workforce," said UTSA Senior Vice President for Academic Affairs and Provost Kimberly Andrews Espy. "First-generation and Hispanic students bring a wide range of assets to college through their own culture, personal values and lived experiences. Through this cross-disciplinary project, we can better learn how to harness those assets to drive innovation in STEM education and build capacity for supporting underrepresented students at both HSI and non-HSI institutions nationwide."
UTSA was designated by the U.S. Department of Education as an HSI in 1994. The designation broadly defines an HSI as an accredited, not-for-profit two- or four-year institution of higher education whose full-time undergraduate enrollment is at least 25 percent Hispanic.
As of fall 2021, 57% of enrolled students at UTSA identify as Hispanic, and 45% of undergraduates are first-generation college students. Of 7,741 degrees awarded in 2020-2021, 56% were awarded to students who identify as Hispanic.
---