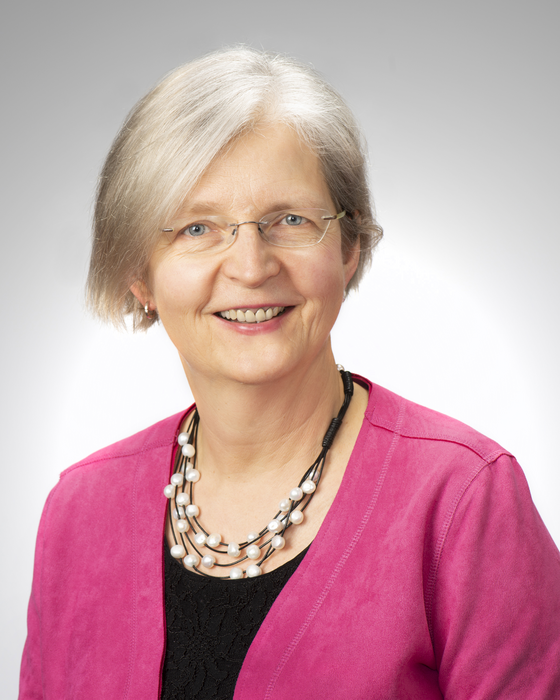 PITTSBURGH, Oct. 14, 2022 — A multi-center analysis of patients with invasive lobular carcinoma, or ILC — the second most common histological subtype of invasive breast cancer in the U.S. — showed that, despite its prevalence, ILC is detected later and has worse outcomes than the predominant subtype of invasive breast cancer, known as invasive ductal carcinoma (IDC), or no special type.
Published today in the Journal of the National Cancer Institute, the study of more than 33,000 patient records from three large cancer centers — UPMC Hillman Cancer Center, Cleveland Clinic Cancer Center and The Ohio State University Comprehensive Cancer Center – Arthur G. James Cancer Hospital and Richard J. Solove Research Institute (OSUCCC - James) — shows that ILC and IDC are biologically distinct, highlighting important differences between the two diseases and the need for specific detection and treatment options for the lobular subtype.
"Lobular breast cancer makes up about 10% to 15% of breast cancer cases, but it has historically been neglected by the research community, so we really don't know that much about it," said co-lead author Steffi Oesterreich, Ph.D., co-leader of the Cancer Biology Program at UPMC Hillman and professor at the University of Pittsburgh School of Medicine's Department of Pharmacology & Chemical Biology. "There has been increasing awareness that ILC and IDC are distinct, but this large multi-center study provides compelling evidence that these are two different diseases that require different management."
Co-senior authors Megan Kruse, M.D., a breast medical oncology specialist at Cleveland Clinic, and Nicole Williams, M.D., a breast medical oncologist at OSUCCC – James, worked with Oesterreich to analyze records from patients treated at the three cancer centers for ILC or IDC between 1990 and 2017.
"These findings likely indicate that detection of lobular breast cancer is delayed," said Kruse. "When these tumors are finally detected, they're larger and they've already moved to the lymph nodes, indicating the cancer is spreading. We need to put more effort into improving early detection of ILC by developing new imaging technologies or other methodologies."
The idea for the study was sparked one evening as Oesterreich was washing dishes and listening to a recording of a Lobular Breast Cancer Alliance conference call that she'd missed. When Susan MacDonald, a lobular breast cancer advocate from Cleveland, mentioned that Cleveland Clinic researchers were beginning a project to analyze the center's breast cancer registry, Oesterreich's ears pricked up.
"I thought, 'Wow, we have been doing the very same thing at UPMC. It would make sense to collaborate and work together,'" said Oesterreich.
ILC's key feature is loss of a gene called E-cadherin that helps cells stick together. As a result, lobular cancer cells grow in lines, producing tumors that look more like spider webs than the familiar round lumps of IDC, explained Oesterreich. These web-like tendrils make ILC difficult to spot on mammograms until the cancer has grown and often advanced.
The analysis found that ILC cells were lower grade than IDC, meaning that they looked more similar to normal cells. However, ILC tumors were diagnosed twice as often at stage III or IV— advanced stages in which cancer cells have spread beyond breast tissue to the lymph nodes or metastasized to other parts of the body. Lobular tumors were also larger in size than their ductal counterparts.
The researchers restricted the next part of their analysis to patients with tumors bearing estrogen receptors and lacking the HER2 receptor. They found that patients with lobular cancer had worse disease-free survival and overall survival. ILC patients also had more disease recurrence than those with IDC, and recurrences tended to occur later.
"In other words, more tumors are coming back, and they're coming back later for patients with ILC," explained Oesterreich, who also holds the Shear Family Endowed Chair in Breast Cancer Research and is co-director of the Women's Cancer Research Center, a partnership between UPMC Hillman and Magee-Womens Research Institute. "This suggests that tumor cells hibernate somewhere in the body until they are reawakened. We need to find where these cells hang out and why they reawaken."
A commercially available advanced genomic test called Oncotype DX was used to predict risk of recurrence and response to chemotherapy for patients with early-stage estrogen-receptor-positive, HER2-negative breast cancer.
The analysis found that there was a significant association between the Oncotype DX score and cancer recurrence for patients with IDC. Very few ILC cases were classified as high-risk, despite more late recurrences, highlighting the need for specific molecular tests that improve predictions for lobular breast cancer.
"Lobular breast cancer and ductal breast cancer are two distinct diseases. Our study shows that lobular breast cancers are diagnosed at a more advanced stage and have increased chance of recurrence. However, invasive lobular cancer was less likely to be classified as high-risk by a commonly used genomic test," said Williams. "Despite their differences, these cancers are often treated the same. We hope these findings will spark research aimed at developing new diagnostic tools and drugs to improve outcomes for patients with lobular breast cancer."
Other researchers who contributed to the study were co-first authors Azadeh Nasrazadani, M.D., Ph.D., and Jian Zou, M.S., both of Pitt or UPMC; Neil Carleton, B.S., Yujia Li, B.S., Kathryn Demanelis, Ph.D., George Tseng, Ph.D., Adrian V. Lee, Ph.D., all of Pitt or UPMC; Tiffany Onger, M.D., and Matthew D. Wright, M.D., both of Cleveland Clinic; and Bhuvaneswari Ramaswamy, M.D., of The Ohio State University Wexner Medical Center.
This work was supported by the Breast Cancer Research Foundation, the National Cancer Institute of the National Institutes of Health (P30CA047904, P30CA016058 and 1F30CA264963-01), Susan G. Komen, The Henry L. Hillman Foundation, via The Hillman Fellows for Innovative Cancer Research, 2019 Gianna Bonadonna Breast Cancer Research Fellowship awarded by Conquer Cancer, the MacDonald Fund at Cleveland Clinic and the Anderson Breast Cancer Fund at OSUCCC.
ExactSciences/Mdxhealth, the manufacturer of Oncotype DX, reviewed the manuscript but had no input on study design or analysis.

###
About the University of Pittsburgh Schools of the Health Sciences
The University of Pittsburgh Schools of the Health Sciences include the schools of Medicine, Nursing, Dental Medicine, Pharmacy, Health and Rehabilitation Sciences and Public Health. The schools serve as the academic partner to the UPMC (University of Pittsburgh Medical Center). Together, their combined mission is to train tomorrow's health care specialists and biomedical scientists, engage in groundbreaking research that will advance understanding of the causes and treatments of disease and participate in the delivery of outstanding patient care. Since 1998, Pitt and its affiliated university faculty have ranked among the top 10 educational institutions in grant support from the National Institutes of Health. For additional information about the Schools of the Health Sciences, please visit www.health.pitt.edu.
About UPMC Hillman Cancer Center
UPMC Hillman Cancer Center connects patients to the integrated expertise of leading clinicians, academic researchers, specialty programs and treatment centers. By partnering with the University of Pittsburgh School of Medicine, UPMC Hillman Cancer Center, the only National Cancer Institute-designated Comprehensive Cancer Center in the region, is accelerating the breakthroughs from the lab to clinical practice around the world. UPMC - nationally ranked by U.S. News & World Report for excellence in cancer care - has more than 70 cancer treatment locations throughout Pennsylvania, Ohio, New York and Maryland as well as centers in Ireland and Italy. Backed by the collective strength of UPMC, UPMC Hillman Cancer Center provides leading-edge treatments and the latest in clinical investigations to transform cancer research, care and prevention—one patient at a time.
About Cleveland Clinic
Cleveland Clinic is a nonprofit multispecialty academic medical center that integrates clinical and hospital care with research and education. Located in Cleveland, Ohio, it was founded in 1921 by four renowned physicians with a vision of providing outstanding patient care based upon the principles of cooperation, compassion and innovation. Cleveland Clinic has pioneered many medical breakthroughs, including coronary artery bypass surgery and the first face transplant in the United States. U.S. News & World Report consistently names Cleveland Clinic as one of the nation's best hospitals in its annual "America's Best Hospitals" survey. Among Cleveland Clinic's 72,500 employees worldwide are more than 5,050 salaried physicians and researchers, and 17,800 registered nurses and advanced practice providers, representing 140 medical specialties and subspecialties. Cleveland Clinic is a 6,500-bed health system that includes a 173-acre main campus near downtown Cleveland, 22 hospitals, more than 220 outpatient facilities, including locations in northeast Ohio; southeast Florida; Las Vegas, Nevada; Toronto, Canada; Abu Dhabi, UAE; and London, England. In 2021, there were 10.2 million total outpatient visits, 304,000 hospital admissions and observations, and 259,000 surgical cases throughout Cleveland Clinic's health system. Patients came for treatment from every state and 185 countries. Visit us at clevelandclinic.org. Follow us at twitter.com/ClevelandClinic. News and resources available at newsroom.clevelandclinic.org.
About the OSUCCC – James
The Ohio State University Comprehensive Cancer Center – Arthur G. James Cancer Hospital and Richard J. Solove Research Institute strives to create a cancer-free world by integrating scientific research with excellence in education and patient-centered care, a strategy that leads to better methods of prevention, detection and treatment. Ohio State is one of only 53 National Cancer Institute (NCI)-designated Comprehensive Cancer Centers and one of only a few centers funded by the NCI to conduct both phase I and phase II clinical trials on novel anticancer drugs sponsored by the NCI. As the cancer program's 356-bed adult patient-care component, The James is one of the top cancer hospitals in the nation as ranked by U.S. News & World Report and has achieved Magnet® designation, the highest honor an organization can receive for quality patient care and professional nursing practice. With 21 floors and more than 1.1 million square feet, The James is a transformational facility that fosters collaboration and integration of cancer research and clinical cancer care.
---
Method of Research
Observational study
Subject of Research
People
Article Title
Clinicopathological features and outcomes comparing patients with invasive ductal and lobular breast cancer