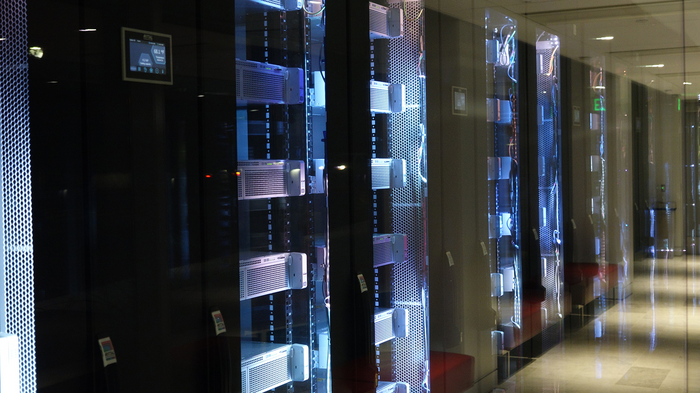 The Keck School of Medicine of USC's Mark and Mary Stevens Neuroimaging and Informatics Institute (Stevens INI) houses the Laboratory of Neuro Imaging (LONI), a neuroscience research lab founded in 1983 by Stevens INI Director Arthur W. Toga, PhD. For nearly four decades, LONI has built a network of collaborators and grown to become a global leader in amassing data with the ultimate goal of mapping the brain, understanding disease, developing shareable tools, and training new leaders in neuroimaging and informatics.
"LONI uses cutting-edge imaging technology to collect images of the brain. We look at the structure, function, and connectivity of the human brain in healthy individuals across the lifespan. Our researchers also study patients with neurodegenerative disorders such as Alzheimer's and Parkinson's diseases and psychiatric disorders such as schizophrenia, depression, and ADHD. We aim to find biomarkers that can be used to identify at-risk populations. By developing a more comprehensive picture of the brain, we can contribute to finding treatments and cures for some of the world's most debilitating disorders," says Stevens INI Director Arthur W. Toga, PhD. "We also apply sophisticated mathematical and computational tools, along with new methods of visualization, seeking additional insights from the vast amounts of data scientists collect. We apply informatics to biomedical research, specifically focusing on ways it can help us understand the human brain in health and disease."
The massive amounts of data housed at LONI fuel neuroscientific research and discovery around the world, and with great computational power comes great responsibility. The Stevens INI was recently awarded an S10 Instrumentation grant from the National Institutes of Health (NIH) for a nearly $2 million high capacity, high performance storage system. This grant program allows NIH-funded investigators like Toga to purchase commercially available equipment to support their research.
"With this grant, the Stevens INI is able to address our rapidly growing data storage demands, which are currently driven by two high performance computational clusters (HPCC) and an extensive and distinguished group of local, national and international neuroscientists, computational biologists, and computer scientists with a common dedication to neuroscience research utilizing neuroimaging, genetics, behavioral, and biosample data," notes Toga.
A significant issue of note in the contemporary neuroscience field is the growing size of image data due to vast improvements in data acquisition. Advanced technology creates data sets with higher and higher resolution. Thus, data sets are growing exponentially, requiring the systems that house these data sets to grow as well. The combined demands of the increase in data set size, along with LONI's sophisticated computational innovations and numerous collaboration efforts with remote investigators, have brought about major challenges in managing data. Thankfully, their new equipment will increase LONI's current clustered storage system, which will not only maximize the investment in its current data storage infrastructure but will also effectively boost scientific productivity.
A transformative naming gift from Mark and Mary Stevens in 2015 resulted in the custom design and buildout of Stevens Hall for Neuroimaging, home of LONI. Toga makes every effort to ensure this hub of innovation and discovery remains state-of-the-art.
"Collaboration is at the center of everything we do. LONI plays a major role in many of the largest national and global efforts to serve up large and useful data sets to the scientific community—and that role is increasing. LONI is among the largest resources of data from more than 150 projects and many current and upcoming projects require significantly more storage resources than previously needed. We take great pride in meeting the needs of our collaborators and this new grant allows us to fulfill our promises," says Toga.
Get a closer look at Stevens Hall for Neuroimaging here.
---