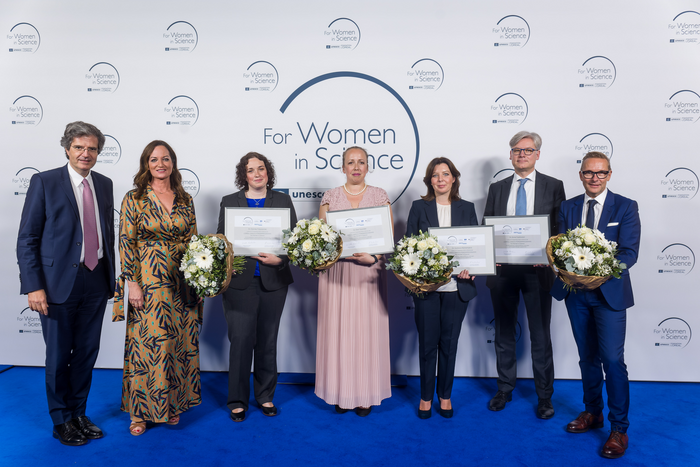 As part of the L'Oréal-UNESCO funding program "For Women in Science," Dr. Eteri Svanidze of the MPI CPfS Dresden was honored along with three other female scientists for their contribution to research and development.

At the award ceremony at the French Embassy in Berlin, more than 100 guests from politics, science, society and business honoured the achievements of the four female scientists from Dresden, Frankfurt am Main and Tübingen. Nobel laureate Prof. Emmanuelle Charpentier gave the key note lecture.

The L'Oréal-UNESCO support program "For Women in Science" was launched internationally in 1998 and adapted for Germany in 2006. It is supported by the German UNESCO Commission and L'Oréal Germany, in cooperation with the foundation of Nobel Prize winner Christiane Nüsslein-Volhard. Nationally, a total of 49 female scientists have already received awards. Since 2022, the funding program "For Women In Science" has been under the personal patronage of the Federal Minister of Education Bettina Stark-Watzinger.
---