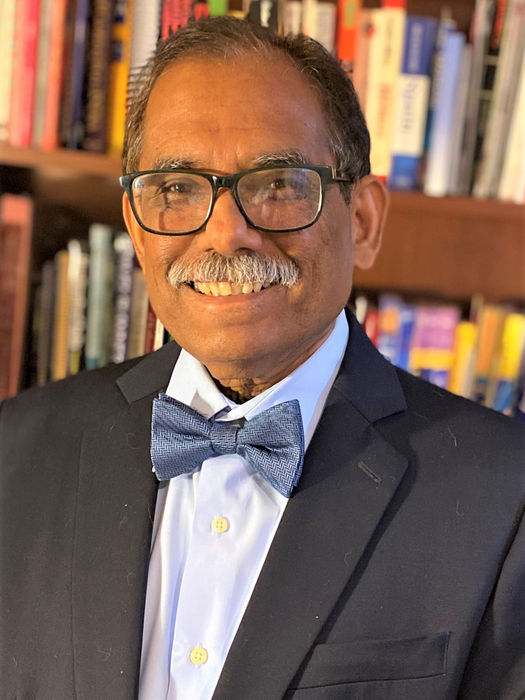 Amsterdam, November 1, 2022 – The journal Cancer Biomarkers (CBM) and publisher IOS Press are pleased to share the news that CBM's Editor-in-Chief Sudhir Srivastava, PhD, MPH, has been awarded the 2022 Don Listwin Award for Outstanding Contribution to Cancer Early Detection. This award recognizes a sustained contribution to, or singular achievement in, the cancer early detection field. The award is named in honor of Don Listwin, founder and chairman of Canary Foundation.
Dr. Srivastava received the award at the 5th Annual Early Detection of Cancer Conference held last month in recognition of his numerous contributions to cancer early detection, particularly biomarker-based diagnostics. He commented, "The field of biomarkers in cancer detection has come a long way. There was a time when research on biomarker discovery and development was a topic for academics and government; now it has attracted private sectors and philanthropic institutions to actively support the cause of early detection. Nothing can be more gratifying than to witness such a remarkable progress and evolution in biomarker-based diagnostics that is likely to revolutionize personalized, precision early detection, prevention and treatment of cancer. I am humbled to receive this prestigious award and fortunate to be surrounded by dedicated investigators, colleagues and patient advocates for their dedication and motivation toward cancer early detection."
Dr. Srivastava is Senior Scientific Officer and Chief of the Cancer Biomarkers Research Branch in the Division of Cancer Prevention, National Cancer Institute (NCI), National Institutes of Health (NIH). His achievements include having established a number of transformative programs on translational research on cancer screening, early detection, risk assessment and enabling technologies including artificial intelligence with a network of leading experts in medicine, science, computational biology that has advanced scientific discoveries and revolutionized diagnostics in cancer early detection. In 2000, Dr. Srivastava developed and implemented a novel approach to collaborative clinical research on cancer biomarkers through the establishment of the Early Detection Research Network, a flagship program at the NCI that has begun translating biomarkers into clinical tests (> 8 FDA approved and > 19 CLIA certified) for early detection. This network has been a pioneer in applying innovative technologies in the validation of cancer biomarkers as well as in the development of a national informatics infrastructure to support the research.
In recognition of his leadership in cancer diagnostics, Dr. Srivastava was featured in Wired magazine in August 2003, and more recently, has been awarded a Distinguished Public Service Award (2016) by the American Pancreatology Association, a Distinguished Clinical and Translational Proteomics Award (2017) by HUPO International, and the Distinguished NCI Cancer Prevention Fellowship Program (CPFP) Alumni Award (2016).
"We would like to congratulate Dr. Srivastava on winning this prestigious award that acknowledges his many significant contributions to the advancement of early cancer detection research. We are extremely proud of our partnership with him on Cancer Biomarkers, which publishes validated content for the global cancer early detection community, dedicated to reducing suffering and death due to cancer," said Gabriela Ricci, Associate Publisher, IOS Press.
---