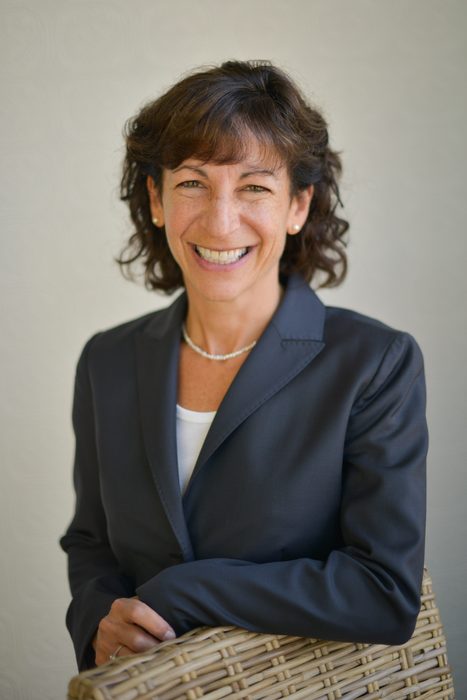 A University of Massachusetts Amherst epidemiologist has been awarded a five-year, $2.1 million grant from the National Institutes of Health (NIH) to continue research that aims to understand how physical and mental health during pregnancy can help predict cardiovascular and mental health disorders in middle age.
"The demands of pregnancy may act as a 'stress test' that reveal a predisposition to future cardiovascular disease," says Lisa Chasan-Taber, professor of epidemiology and chair of the department of biostatistics and epidemiology in the UMass Amherst School of Public Health and Health Sciences. "We think pregnancy complications may also reveal a predisposition to future depressive disorders."
Chasan-Taber will lead the project, collaborating with UMass Amherst neuroscientists Rebecca Spencer and Jerrold Meyer, professor and professor emeritus, respectively, of psychological and brain sciences.
"We will assess prospectively whether pregnancy complications offer a meaningful opportunity for early efforts at cardiovascular disease prevention," Chasan-Taber says.
The research team will examine the association of pregnancy complications and prenatal mental health with cardiometabolic and mental health in middle-aged Hispanics of Puerto Rican heritage living in the continental U.S. Among Hispanics, Puerto Ricans have the highest prevalence of diabetes, obesity and cardiometabolic risk factors, as well as a population growth rate three times higher than the overall U.S. population.
"We hypothesize that pregnancy complications will be associated with poorer cardiometabolic health and mental health status in middle adulthood among Puerto Rican women," Chasan-Taber says.
The researchers will leverage data collected during their previous prospective study, Proyecto Buena Salud (PBS), conducted by Chasan-Taber from 2006 to 2011. In this study, Chasan-Taber recruited 1,627 pregnant women of Puerto Rican and Dominican descent who were receiving prenatal care in Western Massachusetts.
The PBS study provided novel evidence that pregnancy complications and prenatal depression were highly prevalent in Puerto Ricans and were significantly associated with adverse maternal and baby outcomes. The PBS participants have now reached middle adulthood, providing the opportunity to analyze whether health during pregnancy can predict other health outcomes in middle age.
The researchers estimate that 1,096 of the original PBS participants will be part of the new study. Bilingual and bicultural staff will collect biomarkers of insulin resistance, inflammation, lipids, adiposity, blood pressure and chronic physiological stress (hair cortisol concentrations). The participants also will be interviewed to measure depression, psychosocial stress and anxiety.
The team will use actigraphy, which monitors sleep and activity cycles using a sensor worn on the wrist, to test their hypothesis that poor sleep and low physical activity may mediate the association between pregnancy complications and subsequent cardiometabolic health.
Chasan-Taber summarized by saying, "Ultimately, we hope that findings from our study will help inform culturally sensitive prenatal interventions for early life prevention of future chronic disorders in this understudied and particularly vulnerable population."
---