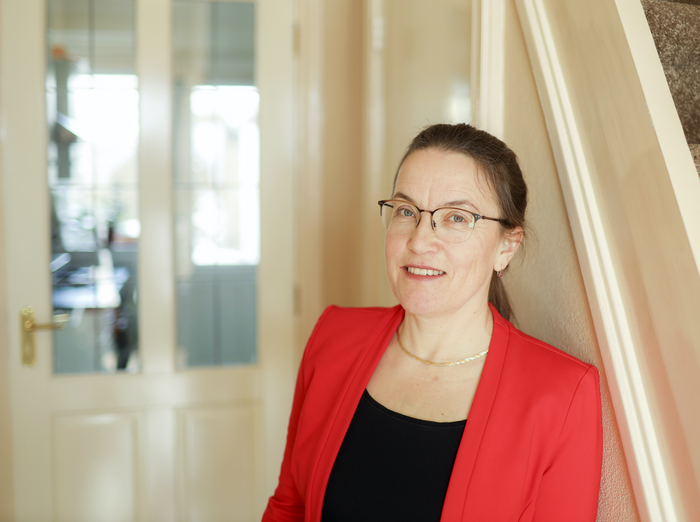 G.A. Gamow award, established by the Russian-American Association of Scientists (RASA-America, Russian-American Science Association) in memory of the outstanding Russian-American physicist, Professor Georgy Antonovich Gamow (1904-1968) and to encourage members of the Russian-speaking scientific diaspora for outstanding achievements recognized by the wider scientific community, for 2022 is awarded to:
Alexandra Zhernakova, professor at the University of Groningen (Netherlands) "for the elucidation of the role the intestinal microbiome and viriome play in aging and disease development".
Igor Alabugin, professor at the Florida State University " For advancing stereoelectronic concepts of chemical reactivity leading to the discovery of new cyclization, cycloaddition, and cycloaromatization reactions as well as transformations of alkynes to carbon-rich materials".
The awards will be presented on November 19 at the RASA-America Conference at La Verne University (California).
"Being a Gamow award winner is, on the one hand, the manifestation of the importance of the topic I am working on, achieving the recognition of the work of my colleagues and co-authors, people who supported me on my path in science. On the other hand, this is a great responsibility, especially now, and a reason to think about the support of Russian-speaking scientists and students," says Alexandra Zhernakova.
"I admire that RASA focuses on common values that unite us. It promotes humanistic ideals, cultural exchange, international collaborations, educational activities, public outreach, and scientific innovation. Creating and preservation of such shared cultural space is especially valuable at the times when politics separate and divide. This is a noble mission - I am honored to receive an award from this organization and to contribute to its goals! This award is also a reason for me to work harder on providing support to Russian students and younger scientists. It is vital to keep the channels of communication open, so we can preserve their talents. We need them for building a better future, both for Russia and for the rest of humanity," Igor Alabugin said.
Alexandra Zhernakova is Full Professor of Human Genome and Exposome at the University of Groningen in the Netherlands, and the first Gamow award winner outside the US. Her group is focused on understanding the complex interaction of host genetics, environmental factors and intestinal bacteria in relation to aging, autoimmune diseases, gut and metabolic health. She graduated back in Russia as a pediatrician (Pediatric University, St. Petersburg), in the Netherlands she started her research career there by doing volunteer work, followed by a research technician, and then a PhD position. She is one of the founders of the Groningen Microbiome Hub and is leading several large projects studying the dynamics and evolution of gut bacteria and viruses in population cohorts of adults (Lifelines) and babies (Lifelines-NEXT). Her work on the extensive longitudinal analysis of the microbiome during pregnancy in mothers and the first years of life in babies aims at understanding the role of prenatal and early life factors, gut ecosystem, and host factors on babies' health.
Igor Alabugin received his undergraduate and PhD degrees from the Department of Chemistry of Lomonosov Moscow State University. After a short stay at IFAV RAN, he continued his career in the United States. At Florida State University, he works on the discovery of new ways to control chemical structure and reactivity. His interests span the development of new chemical transformations, design of light- and pH-activated anticancer drugs, construction of carbon-rich nanostructures, and establishing the roles of electron and hole upconversion in catalysis. Alabugin is an outstanding teacher and mentor. In addition to numerous research prizes, he is the first recipient of all three FSU Undergraduate Awards: Teaching, Advising, and Research Mentor.
The RASA award has been established in 2015 in memory of Georgy Antonovich Gamow, an outstanding representative of the scientific diaspora, an influential Soviet and American theoretical physicist, astrophysicist and popularizer of science. Last year, philologist Mark Lipovetsky and chemist Vadim Gladyshev became its laureates.
---