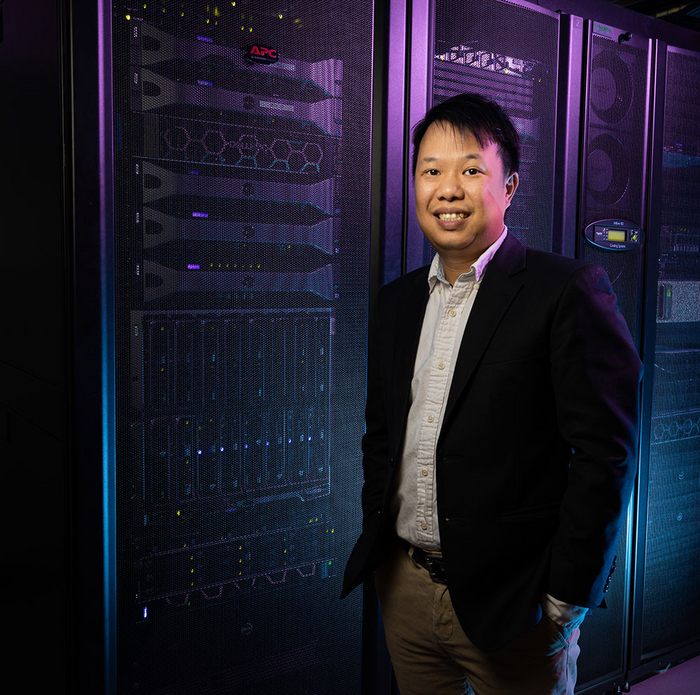 Assistant professor of computer science in Kennesaw State University's College of Computing and Software Engineering (CCSE), Tu Nguyen, and his research team received a competitive grant from the National Science Foundation (NSF) to develop the first comprehensive framework for a new way of computing and networking.
The funding comes from the NSF's Algorithms for Modern Power Systems (AMPS) program, which gave out only four awards in the 2022 fiscal year. The AMPS program is a partnership between the NSF, the Division of Mathematical Sciences, and the U.S. Department of Energy.
Nguyen will partner with researchers at Virginia Commonwealth University and Clarkson University. They will use the more than $600,000 in NSF funding to work on quantum-era computing and networking systems, which involves a completely different type of computing and networking technology than we currently know and use.
Traditional computing is based on binary bits, the smallest units current computer systems can process and store.
"In quantum computing, binary bits are replaced by quantum bits, which quantum mechanics allow to be in a coherent superposition of two states simultaneously," Nguyen said.
Quantum computers will eventually be able to solve problems that current computers cannot solve and will be able to do so in a faster, more secure way, he said.
"The development of the quantum era will impact everyone's daily life by changing the way we communicate and the way we share data via the Internet," said Nguyen, who also received an NSF grant to research cellular networks in 2021.
Nguyen's latest project, titled "Rethinking State Estimation for Power Distribution Systems in the Quantum Era," will begin in January 2023 and run for at least three years.
"Dr. Nguyen is passionate about research and is driven by his desire to make an impact in his field and provide a meaningful experience to his students," said Paola Spoletini, interim associate dean of CCSE. "He is not only an enthusiastic, hardworking researcher with outstanding abilities, inspiring vision, and technical skill, but is also a great colleague who deeply cares about the success of the College."
---