Article Highlight | 22-Nov-2022
Atomic transistors based on seamless lateral metal-semiconductor junctions with sub-1-nm transfer length
Their findings have been published in the August 2022 issue of Nature Communications.
Ulsan National Institute of Science and Technology(UNIST)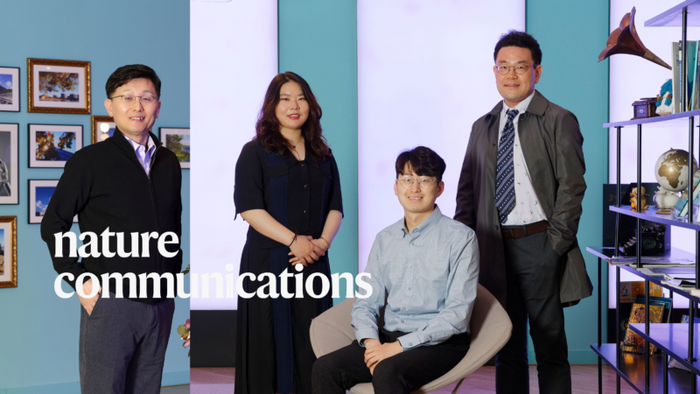 More Moore technology, which is to develop "cheaper, smaller, and better-performing" semiconductors with materials other than silicon (Si), is expected to gain momentum, thanks to a recent study from UNIST. This will aid in reducing the space between semiconductors and metals within semiconductor devices to ∼1 nm, which could help maintain high performance.
Published in the August 2022 issue of Nature Communications, this study has been jointly led by Professor Soon-Yong Kwon and Professor Zonghoon Lee in the Department of Materials Science and Engineering at UNIST.
In this study, the research team reported a scalable synthetic strategy to fabricate low-resistance edge contacts to atomic transistors using a thermally stable 2D metal, namely PtTe2. According to the research team, the use of PtTes as an epitaxial template enables the lateral growth of monolayer MoS2 to achieve a PtTe2-MoS2 MSJ with the thinnest possible, seamless atomic interface.
"Our work on the synthesized edge-contact MSJ arrays offers benefits in terms of scalability for both material synthesis and device fabrication," noted the research team.
The study findings also revealed that the synthesized lateral heterojunction enables the reduced dimensions of Schottky barriers and enhanced carrier injection compared to counterparts composed of a vertical 3D metal contact.
Furthermore, the facile position-selected growth of PtTe2-MoS2 MSJ arrays using conventional lithography can facilitate the design of device layouts with high processability, while providing low contact resistivity and ultrashort transfer length on wafer scales, noted the research team.
This study has been supported by the Nano·Materials Technology Development Program and the Mid-career Researcher Program through the National Research Foundation of Korea (NRF), funded by the Ministry of Science and ICT (MSIT). It has also been supported by the 2020 research Fund of UNIST and by the Institute for Basic Science.
Journal Reference
Seunguk Song, Aram Yoon, Jong-Kwon Ha, et al., "Atomic transistors based on seamless lateral metal-semiconductor junctions with a sub-1-nm transfer length," Nat Commun., (2022).
Disclaimer: AAAS and EurekAlert! are not responsible for the accuracy of news releases posted to EurekAlert! by contributing institutions or for the use of any information through the EurekAlert system.