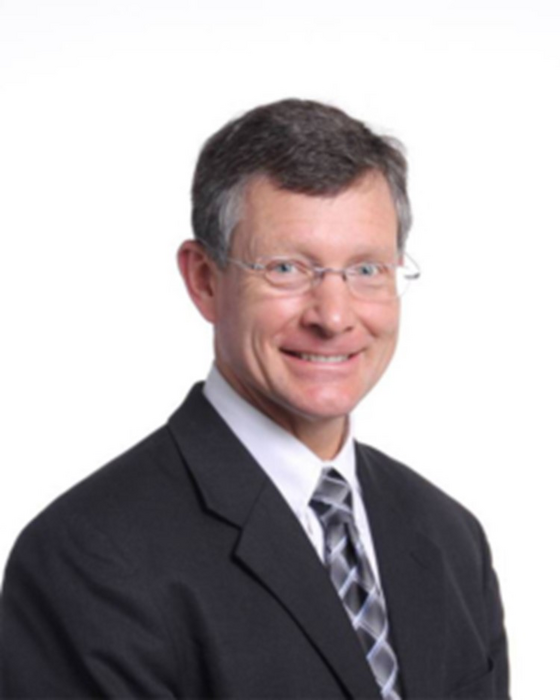 ROCKVILLE, Md.— Michael D. Jensen, MD, FTOS, an endocrinologist with over 35 years of experience in research and practice and past president of The Obesity Society (TOS), is the new editor-in-chief of Obesity, the Society's flagship, peer-reviewed, scientific journal, the organization announced today.
"I am honored to have been selected as the next editor of Obesity, which has continued to evolve into an ever stronger scientific journal by previous editors," said Jensen, professor of medicine at the Mayo Clinic College of Medicine and Science, Rochester, Minn.
Associate Editor-in-Chief Leanne Redman, PhD, FTOS, and Managing Editor Allison Templet will remain with the journal as Jensen transitions to his new role.
Jensen explained that his goal is to attract papers that advance the understanding of obesity at all levels, from the basic biology to how the environment contributes to the pre-disposition to or success in treating obesity. The journal's Impact Factor is 9.298.
"I wish to provide helpful critiques to authors of all submitted manuscripts and keep a short turnaround time. The previous editors did an outstanding job—I feel like I'm coming to bat after Babe Ruth," said Jensen.
Jensen previously served on the journal's Editorial Board from 1996–2002 when it was known as Obesity Research. Since 2007, he has served on the Editorial Board under the publication's current name of Obesity. Jensen was also senior associate editor of the journal Diabetes from 2011–2016.
He has won numerous awards and is a member of multiple associations, in addition to serving on advisory committees. Jensen served as past president of TOS from 2001–2002. In 2019, Jensen was the recipient of the George A. Bray Founders Award. He received the Take off Pounds Sensibly (TOPS) Research Achievement Award from the Society in 2010. Jensen is a member of the Association of American Physicians, American Society for Clinical Investigation, American Diabetes Association, American Society of Nutrition, Endocrine Society among other groups. He served as chair of the Endocrine Society's Obesity Theme Task Force from 2002–2004. Jensen was the president of Shaping America's Health: Association for Weight Management and Obesity Prevention from 2005–2007.
Former Associate Editor-in-Chief Donna Ryan, MD, observed "it is a great job – editing Obesity means being at the forefront of an area of medicine and science where discoveries are driving better outcomes for patients. Mike is a clinician scientist and ideally suited to lead the journal."
"Our entire editorial team including Donna Ryan who was my accomplice for more than nine years thanks The Obesity Society for its confidence and support of our leadership of the journal over the past decade," said outgoing Editor-in-Chief Eric Ravussin, PhD, FTOS. Ravussin will leave his role on Dec. 31, 2022.
Ravussin added "all in all, it has been quite a party with the progress of the journal! I personally extend my best wishes to Mike Jensen who is so qualified to take the leadership of the journal and to even better serve patients with obesity."
Jensen will start his new role in January 2023.
Reporters and editors interested in interviewing Jensen may contact TOS Director of Communications/Media Relations Chanel Carrington by sending an email request to ccarrington@obesity.org.
# # #
The Obesity Society (TOS) is the leading organization of scientists and health professionals devoted to understanding and reversing the epidemic of obesity and its adverse health, economic and societal effects. Combining the perspective of researchers, clinicians, policymakers and patients, TOS promotes innovative research, education and evidence-based clinical care to improve the health and well-being of all people with obesity. For more information, visit www.obesity.org.
---