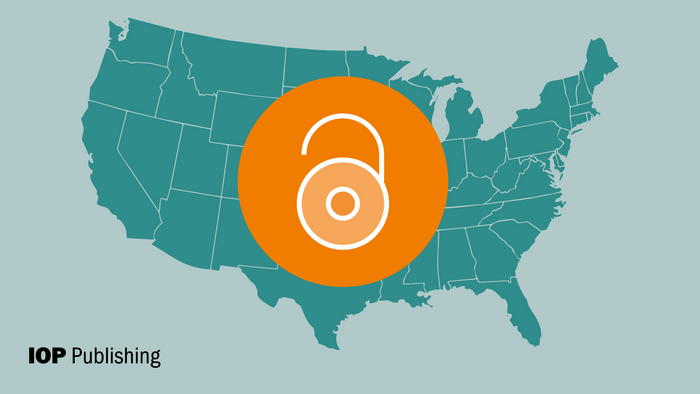 Strengthening the commitment to opening research, IOP Publishing (IOPP) has agreed to a three-year unlimited open publishing agreement with the Big Ten Academic Alliance (BTAA) consortium in the United States (US). Beginning January 2023, the agreement enables affiliated researchers to publish unlimited Open Access (OA) papers at no cost to them.
This open publishing agreement is a contract negotiated between IOPP and the Big Ten Academic Alliance, which has led the negotiations on behalf of its member institutions. The agreement assists in moving the academic publishing business model toward "open" by combining reading access to journals with open access publication of research by authors from Big Ten universities.
During the agreement, authors affiliated with Big Ten Academic Alliance institutions will be able to make their research openly accessible to the global community immediately after publication while retaining their copyright. In addition, BTAA institutions continue their existing access to the IOPscience extra collection.
"We're delighted to partner with IOP Publishing to move toward a more open and equitable future," stated Maurice York, Director, Library Initiatives at the BTAA. "This agreement advances our collective strategy of open access scholarship by making member research available to a global audience and simultaneously reducing friction in the publishing workflow by removing the cost and workflow burden from authors."
Julian Wilson, Sales and Marketing Director at IOPP said: "We are dedicated to supporting research institutions in their ambition to publish all their content OA. We believe that universal access to research can maximise its visibility and accelerate scientific discovery."
ENDS
About Big Ten Academic Alliance
The Big Ten Academic Alliance is the nation's preeminent model for effective collaboration among research universities. For more than half a century, these world-class institutions have advanced their academic missions, generated unique opportunities for students and faculty, and served the common good by sharing expertise, leveraging campus resources, and collaborating on innovative programs. Governed and funded by the provosts of the member universities, Big Ten Academic Alliance mandates are coordinated by a staff from its Champaign, Illinois headquarters. The fifteen world-class libraries of the Big Ten Academic Alliance members include Indiana University, Michigan State University, Northwestern University, Ohio State University, Pennsylvania State University, Purdue University, Rutgers University–New Brunswick, University of Illinois at Urbana–Champaign, University of Iowa, University of Maryland, University of Michigan, University of Minnesota, University of Nebraska–Lincoln, University of Wisconsin–Madison, and the University of Chicago.
About IOP Publishing
IOP Publishing is a society-owned scientific publisher, delivering impact, recognition, and value to the scientific community. Its purpose is to expand the world of physics, offering a portfolio of journals, eBooks, conference proceedings and science news resources globally. As a wholly owned subsidiary of the Institute of Physics, a not-for-profit society, IOP Publishing supports the Institute's work to inspire people to develop their knowledge, understanding and enjoyment of physics. Go to http://ioppublishing.org or follow us @IOPPublishing.
IOP Publishing contact: faye.holst@ioppublishing.org
BTAA contact: Maurice.york@btaa.org
---
Method of Research
News article
Subject of Research
Not applicable