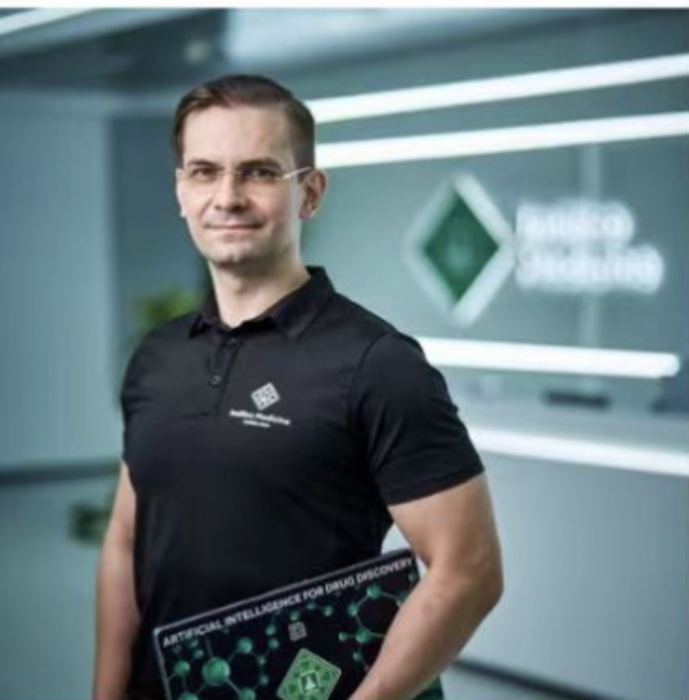 Global analytics company Clarivate™ has named Insilico Medicine Founder and CEO Alex Zhavoronkov, PhD, as a Highly Cited Researcher for 2022. Fewer than 7,000, or about 0.1% of the world's researchers receive this distinction, which is given to the select few researchers whose work is most frequently cited by their peers in 21 research fields.
Zhavoronkov is very active in publishing with the majority of research papers explaining the algorithms and methods behind the artificial intelligence (AI) software platforms that Insilico launched for the large community of scientists in the biopharmaceutical industry, including a paper on the AI target discovery platform PandaOmics and on Chemistry42, Insilico's generative AI platform for chemistry.
His recent paper in Nature Cell Death & Disease with researchers from University of Copenhagen and University of Chicago used PandaOmics to find novel biomarkers capable of stratifying cancer patients with different survival outcomes and then to identify novel targets for new therapeutics -- an important step in the development of personalized cancer treatments. Other recent papers include a collaboration with Answer ALS and researchers from Johns Hopkins Medical School, Mayo Clinic, and Harvard Medical School that uncovered new therapeutic targets for ALS which was published in Frontiers in Aging Neuroscience, as well as the identification of dual-purpose targets for aging and disease using AI, published in the journal Aging.
Per Google Scholar, Zhavoronkov's publications exceed 10,000 citations since he joined Insilico Medicine with over 120 publications with at least 10 citations.
Insilico Medicine's end-to-end Pharma.AI platform enables it to discover novel targets and design new therapeutics at much greater speed and for significantly less cost than traditional drug discovery. There are over 30 therapeutic programs in Insilico's internal pipeline for indications including cancer, fibrosis, central nervous system diseases, and COVID-19. Its lead drug for idiopathic pulmonary fibrosis (IPF) is currently in Phase 1 trials, the first AI-discovered and AI-designed drug to reach this milestone.
Zhavoronkov was also recently honored by Biospectrum Asia which presented him with the 2022 Entrepreneur of the Year award at their Excellence Awards.

About Insilico Medicine
Insilico Medicine, a clinical stage end-to-end artificial intelligence (AI)-driven drug discovery company, is connecting biology, chemistry, and clinical trials analysis using next-generation AI systems. The company has developed AI platforms that utilize deep generative models, reinforcement learning, transformers, and other modern machine learning techniques to discover novel targets and to design novel molecular structures with desired properties. Insilico Medicine is delivering breakthrough solutions to discover and develop innovative drugs for cancer, fibrosis, immunity, central nervous system diseases and aging-related diseases. Headquartered in Hong Kong, Insilico Medicine has additional offices in New York, Montreal, Shanghai, Suzhou, Taipei, and Abu Dhabi. www.insilico.com
For media inquiries, please contact media@insilicomedicine.com
---