Feature Story | 10-Jan-2023
Interdisciplinary excellence and consistent impact: Perspectives from highly cited researcher Prof. Yong Sik Ok
Spotlight on Prof. Yong Sik Ok, who is one of only 32 highly cited researchers (HCRs) in three or four ESI fields out of 3981 HCRs globally: a testament to his outstanding contribution to research
Cactus Communications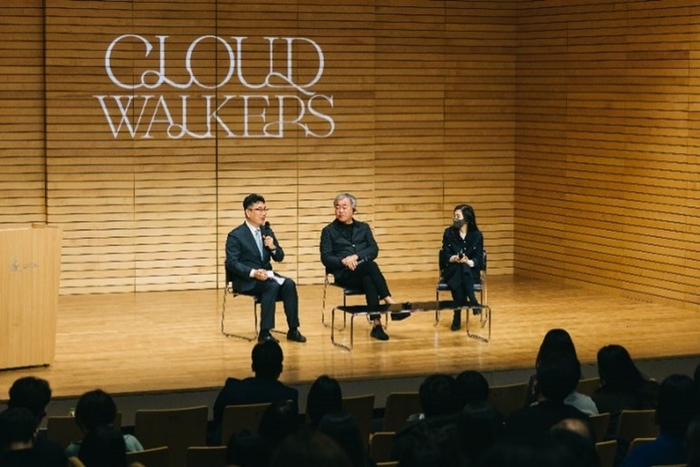 With the increase in electronic and plastic waste—key factors leading to soil contamination—international efforts towards the development of sustainable waste management strategies are underway. At the vanguard of these efforts is Professor Yong Sik Ok from Korea University, who has been pioneering research to tackle some of the most pressing contemporary challenges the world faces today, such as climate change and environmental degradation.
His research focuses on achieving the 17 Sustainable Development Goals (SDGs) that have been presented in the United Nations' (UN) 2030 Agenda for Sustainable Development. "There are significant obstacles in terms of the technical and engineering aspects, which arise when working towards sustainable achievement of these goals for both, the people and the planet," says Prof. Ok. His notable research endeavors include the conversion of recovered waste into energy and value-added products, such as biochar, and research on heavy metal contamination in the soils.
Every year, Clarivate Analytics releases a list of Highly Cited Researchers (HCRs) in 21 Essential Science Indicator (ESI) fields. Prof. Ok has made history by becoming the first Korean researcher to be named an HCR in three different fields within a single year. To put this achievement into perspective, in 2022, a total of 3981 researchers were declared HCRs. Among them, 219 (5.5%) scientists were listed for two ESI fields, while those listed in three or four fields were only 32 (0.8%) in number. Prof. Ok, an HCR in the three ESI fields: Environment and Ecology, Engineering, and Biology and Biochemistry, belongs to this rare 0.8% group of scientists. Furthermore, out of the total 6,938,000 researchers worldwide, these 32 researchers, including Prof. Ok, constitute a rare 0.0005% fraction. Prof. Ok is also the only HCR in specific fields of Environment and Ecology, Engineering, and Biology and Biochemistry in the world.
However, this was not the first time Prof. Ok was named HCR. A brief timeline of his achievements listed below speaks volumes to his outstanding contribution across fields:
2018: HCR, Cross-field
2019: HCR, Environment and Ecology
2020: HCR, Environment and Ecology
2021: HCR, Environment and Ecology
HCR, Engineering
2022:
HCR, Environment and Ecology
HCR, Engineering
HCR, Biology and Biochemistry
How does it feel to be the first Korean scientist to be named an HCR in Environment and Ecology, and Engineering? Do you think this has unlocked new opportunities for you and for Korea University as a whole?
I felt ecstatic and proud that I was internationally recognized for my hard work. Being continuously named as an HCR brings recognition to the positions I hold, which include Full Professor, Global Research Director at Korea University, Director of the Sustainable Waste Management Program for the Association of Pacific Rim Universities (APRU SWM), and the Co-President of the International Environmental, Social and Governance (ESG) Association. These achievements have also helped place Korea University among the top global 100 universities. Additionally, I have been entrusted with several highly esteemed positions worldwide, including that of an Honorary Professor at the University of Queensland (Australia), Visiting Professor at Tsinghua University (China), which ranks 3rd in the QS Asia University Rankings 2023, Guest Professor at Ghent University (Belgium), and an Adjunct Professor in Europe.
Do you think increasing awareness on scientific research among the general population can help us achieve sustainable development goals?
The United Nations (UN) has declared that science is the best tool we can utilize to achieve the UN SDGs. Today, research can be conducted through collaborations and connections with policymakers and industries. Such collaborations can help tackle complex environmental and social issues from different perspectives. Combining this with the distribution of scientific facts via global news wires in a non-technical format will enable the public to quickly and easily understand the scientific aspects underlying this research.
What are some of the benefits that one can expect while conducting international collaborative research?
Most UN SDGs are interlinked and cannot be achieved individually. This indicates the importance of an interdisciplinary research design that incorporates information, research techniques, different thinking perspectives, and concepts to advance our fundamental understanding and help us address grave issues. For instance, if we focus on understanding how soil properties change due to microplastic contamination, we could simultaneously initiate research to analyze how human behavior and consumption patterns can be molded to minimize plastic waste. In this case, research findings can be disseminated easily and efficiently to broader communities.
Do you have any recommendations for scientists trying to increase their visibility and making their work more impactful?
I suggest all young scientists and researchers to participate in international conferences in their favored research disciplines. Such events act as a gateway for further collaborations, building networks, publications, and researcher exchange programs. In one of many instances, I worked as a member of the Scientific Organizing Committee of the P4G Nature Forum: Climate Change and Biodiversity and the Nature Forum: Plastics and Sustainability.
I also hosted the first Nature conference in Korea in collaboration with the Chief Editors of Nature Sustainability, Nature Electronics, and Nature Nanotechnology in 2021. The conference explored waste management and valorization for a sustainable future and was attended by several representatives from universities across South Korea. A series of conferences focusing on ESG and sustainable environment management have been planned locally in Korea and on an international scale in 2023. I advise young researchers to extend their competencies to analyze researchers and publications using Web of Science, Clarivate InCite, Elsevier, Google Scholar, ResearchGate, and LinkedIn. These tools are extremely helpful to increase visibility and translate research findings into real-world applications.
***
About Korea University
Established in 1905, Korea University is one of the oldest institutions in the country. For the past five years, Korea University has been ranked as one of the top 100 universities in the world by the QS World University Rankings. It is a large and respected research institution, notable in South Korean history for being the first educational institution to offer academic programs in various disciplines, such as law, economics, and journalism. Today it has 59 academic departments and programs organized into 17 colleges and schools. There are currently more than 37,000 students enrolled and just over 5,000 faculty.
Disclaimer: AAAS and EurekAlert! are not responsible for the accuracy of news releases posted to EurekAlert! by contributing institutions or for the use of any information through the EurekAlert system.