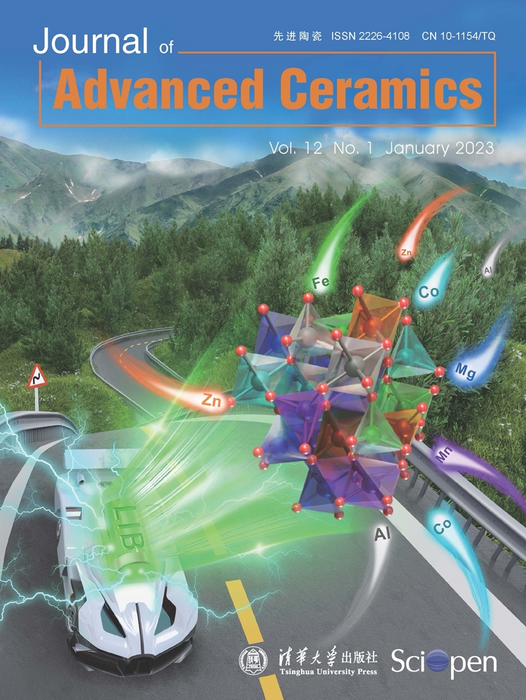 Starting from Volume 12/2023, Journal of Advanced Ceramics is transferred from Springer Nature to SciOpen, an international STM publishing platform developed and operated by Tsinghua University Press.
Journal of Advanced Ceramics was launched in 2012, with academic support provided by the State Key Laboratory of New Ceramics and Fine Processing (School of Materials Science and Engineering, Tsinghua University, China). The Editor-in-Chief is Longtu Li, Academician of the Chinese Academy of Engineering and Professor of Tsinghua University. The journal mainly publishes high-quality original research and review academic papers in the field of advanced ceramics. It is committed to providing the researchers with an international stage to share the significant findings, aiming to lead and promote the development of advanced ceramics. Its impact factor in 2021 reached 11.534, becoming the world's first ceramic journal with an impact factor exceeding 10.0.
SciOpen, the new platform of Journal of Advanced Ceramics, was officially launched in June 2022. By virtue of Tsinghua University Press's rich experience in running international journals, SciOpen takes into account the requirements of both journal development and user experience, supports digital production, full-media publication, international dissemination, and data analysis and other functions, and provides cloud-based customizable full-process services for the production, publication and dissemination of STM journals. Up to now, SciOpen has released more than 30 English journals and more than 12,000 articles, and has successfully connected with international general search engines, publishing standardization organizations, and abstract & citation databases, etc.
In future, SciOpen will provide Journal of Advanced Ceramics with full-process digital publication and dissemination services to help the journal continue to improve its academic performance and enhance its international influence.
---