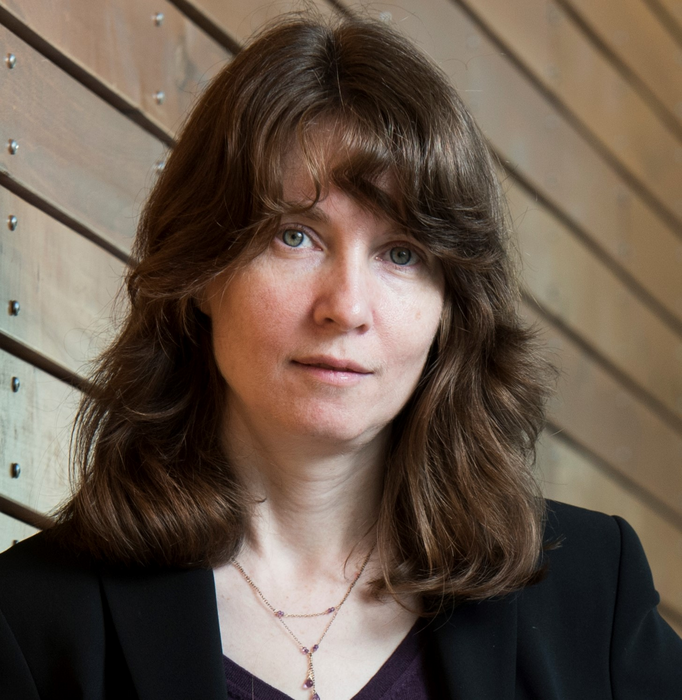 [New York, February 1, 2023] - Ruth Ann Marrie, MD, PhD, a neurologist and researcher at the University of Manitoba, is winner of this year's Barancik Prize for Innovation in MS Research. The National Multiple Sclerosis Society (U.S.) awarded Marrie for watershed discoveries that deepen the understanding of how and when multiple sclerosis evolves, paving the way to more personalized medicine to stop and even prevent MS.
Marrie is a Professor of Internal Medicine at the Max Rady College of Medicine, University of Manitoba, where she holds the Waugh Family Chair in Multiple Sclerosis. She is also a Professor in the department of Community Health Sciences, and an Adjunct Scientist at the Manitoba Centre for Health Policy at the University of Manitoba.
Marrie's research takes a holistic approach to understand how MS affects individuals in the context of their unique lifetime experiences and exposures. These may include adverse childhood experiences, social circumstances, comorbidities (other disorders along with MS), health behaviors, and other factors. Understanding how different factors impact the onset and evolution of MS may offer new avenues for personalized approaches to stopping MS and for finding ways to prevent it.
The impact of comorbidities had not been meaningfully explored in MS before Marrie began her work. In 2010, she published the first report suggesting that comorbidities such as diabetes, high blood pressure, heart disease and high cholesterol could increase disability and its progression in people with MS. Her team has since shown that various comorbidities affect all aspects of the MS experience including time to diagnosis, severity of disability at diagnosis, the use of health care, relapse rates and mortality. Her findings have informed treatment guidelines by the American Academy of Neurology, the Canadian Network of MS Clinics, and the international MS Brain Health group.
Marrie broke new ground in 2012 with the publication of a landmark paper showing that people with MS increased their use of health care (doctor visits) during the five years before their first symptoms of MS occurred. These key findings led to the recognition that MS has a "prodrome," an early phase of unspecific symptoms indicating a high risk for future diagnosis of MS. Further work to map out the prodrome may enable opportunities to intervene and prevent the development of full-blown MS.
"Dr. Marrie brings her perspective as a neurologist to ask research questions that are very relevant to improving people's quality of life and providing answers that will increase our ability to stop and even prevent MS in the future," said Bruce Bebo, Ph.D., Executive Vice President of Research Programs at the National MS Society, which administers the award. "She is also incredibly generous and very effective as a volunteer who provides critical leadership to MS research initiatives on a global scale."
"It is an honor to receive this award recognizing the contributions of our team, and I am grateful to the Awards Committee and the Barancik Foundation" said Marrie.
Marrie is a coauthor of the Pathways to MS Cures Roadmap, a global collaboration led by the National MS Society that outlines the most promising research to stop MS, restore function, and end MS by prevention. She also played a key role in the National MS Society's MS Prevalence Initiative, in which leading experts developed a feasible estimate of the number of people living with MS in the U.S. They showed that nearly 1 million people are living with MS in the U.S. – more than twice the previous estimate.
"Dr. Marrie is truly an exceptional clinician scientist whose work in MS research has demonstrated outstanding innovation and originality," said Helen Tremlett, PhD, Professor, Division of Neurology, at the University of British Columbia, who nominated Marrie for the Barancik Prize.
Marrie received her undergraduate degree in chemistry and her medical degree from Dalhousie University, both with Distinction. She completed neurology training at McGill University. This was followed by a fellowship in MS at the Cleveland Clinic, supported by a Sylvia Lawry Physician Fellowship Award from the National MS Society. She later obtained a PhD in Epidemiology from Case Western Reserve University. Marrie serves in several leadership roles including Vice Chair of the Scientific Steering Committee for the International Progressive MS Alliance and Scientific Director of the NARCOMS Registry. She is past Chair of the International Advisory Committee on Clinical Trials in MS and former Chair of the Medical Advisory Committee for the MS Society of Canada. Marrie has been named a Fellow of the Canadian Academy of Health Sciences, and is a recipient of the Women's Executive Network's Top 100 Most Powerful Women in Canada Award and the Canadian Society for Clinical Investigation Distinguished Scientist Award.
Marrie will be honored and deliver the Prize lecture at the Americas Committee for Treatment and Research in Multiple Sclerosis (ACTRIMS) Forum on February 24, 2023.
# # #
About the Barancik Prize for Innovation in MS Research The Barancik Prize seeks to recognize and encourage exceptional innovation and originality in scientific research relevant to multiple sclerosis, with emphasis on impact and potential of the research to lead to pathways for the treatment and cure for MS, and scientific accomplishments that merit recognition as a future leader in MS research. The international prize is administered through the National MS Society (U.S.) and made possible by the generosity of the Charles and Margery Barancik Foundation.
About the National Multiple Sclerosis Society (U.S.) The National MS Society, founded in 1946, funds cutting-edge research, drives change through advocacy, and provides programs and services to help people affected by MS live their best lives. Connect to learn more and get involved: nationalMSsociety.org, Facebook, Twitter, Instagram, YouTube or 1-800-344-4867.
About Multiple Sclerosis Multiple sclerosis is an unpredictable, often disabling disease of the central nervous system. There is currently no cure for MS. Symptoms vary from person to person and range from numbness and tingling, to mobility challenges, blindness and paralysis. An estimated 1 million people live with MS in the United States. Most people are diagnosed between the ages of 20 and 50, and it affects women three times more than men.
---