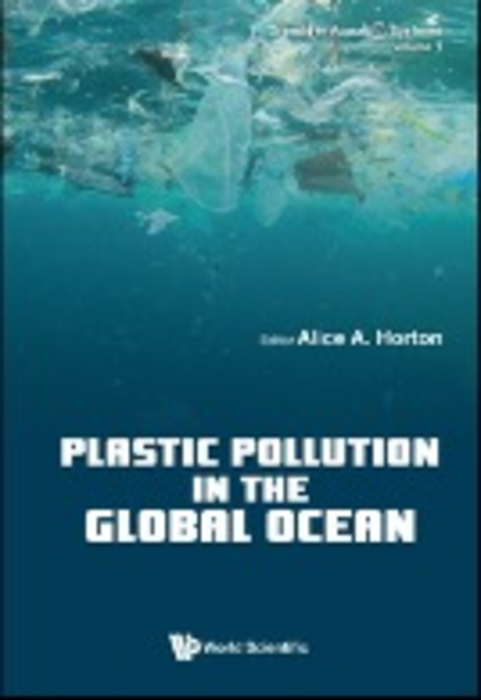 It is understood that plastic pollution is one of the great environmental problems of our time, but do we not know enough to solve it already? In Plastic Pollution in the Global Ocean, a number of foremost researchers in the field of environmental contamination, polar research, hydrology, oceanography, ecotoxicology and more, explore this complex topic in an accessible and engaging way; explaining why this issue is so challenging to tackle and how little we really understand the fate of these materials in the environment. Attention is given to the range of key areas and environments being considered by current research in this diverse field, highlighting the state of the art of the current research, as well as the breadth and importance of the projected and planned future investigations.
Plastics are fantastically useful materials. From automotives and technology, to healthcare and construction, plastics are a stalwart of modern life, and one which we could no longer do without. Calls to live 'plastic-free' are short sighted – do you wish to be without your mobile phone, your car and most of your clothes? Instead, it is important to determine where the real problems with plastics lie, and how these can be resolved without losing the incredible functionality of these materials. To this end, researchers are looking into how plastics enter the environment and degrade, which are the most hazardous plastics if they enter ecosystems (and why) and the real pros and cons of proposed solutions, including policies, biodegradable materials, and societal change. Banning plastics is neither practical nor desirable, and so learning to adapt the ways in which we use them to achieve maximum benefit with minimal harm is fundamental to retaining both a prosperous environment and society. Bringing together a range of expert contributions, this book details the recent advances in our knowledge of these essential materials, and how we can achieve all their benefits, while reducing or eliminating future environmental harm. This is one of the fundamental challenges of the modern age.
While this is a complex and nuanced issue, Plastic Pollution in the Global Ocean makes the topic accessible and digestible to established and new researchers alike, and is suitable for readers from undergraduate through to professor level who are entering this field, or who simply wish to learn more.
Written by contributors ranging from PhD scholars to world leading experts and researchers, from 20 leading institutions in the UK, China, Australia, Canada, the Netherlands, Vietnam Portugal and the USA, this review volume explores the wide range of the fundamental geographical, environmental and research areas that are central to understanding the context of plastic pollution in the global ocean. Addressing these key issues, this book should be a core text for anyone wishing to enter the field of plastics in the environment.
Plastic Pollution in the Global Ocean retails for US$148 / £130 (hardcover) and is also available in electronic formats. To order or know more about the book, visit http://www.worldscientific.com/worldscibooks/10.1142/12912.
###
About the Editor
Dr Alice A. Horton is a Principal Investigator of Anthropogenic Contaminants at the National Oceanography Centre, UK. She completed her PhD at Leiden University in the Netherlands in 2019. Her expertise lies in the fate and ecological effects of microplastics in aquatic environments. Her research focuses on how the connections between land, lakes, rivers and the ocean lead to the transport and accumulation of microplastics within the environment, their associations with organic chemicals, and how these processes influence the interactions and effects of microplastics on aquatic organisms. Dr Horton has published numerous papers and book chapters in this field, and has worked as a guest editor for the journal Environment International. She has chaired sessions and presented her work at a wide range of international conferences including MICRO, Society of Environmental Toxicology and Chemistry (SETAC), European Geosciences Union (EGU), World Water Week, and the Arctic Circle Assembly.
About World Scientific Publishing Co.
World Scientific Publishing is a leading international independent publisher of books and journals for the scholarly, research and professional communities. World Scientific collaborates with prestigious organisations like the Nobel Foundation and US National Academies Press to bring high quality academic and professional content to researchers and academics worldwide. The company publishes about 600 books and over 160 journals in various fields annually. To find out more about World Scientific, please visit www.worldscientific.com.
For more information, contact WSPC Communications at communications@wspc.com.
---